Right at this moment, our doctors, nurses and frontline staff are working hard to provide urgent care and support during this unprecedented time. People like Beth. 
Here at Birmingham St Mary's Hospice, Beth is one of #OurHospiceHeroes. She's a Bereavement Counsellor and has recently set up a new telephone service to support adults experiencing grief during this difficult time. We caught up with her to find out more…  
Hi Beth, can you tell us about your role at the Hospice?
Of course – I've recently become a Bereavement Counsellor here at the Hospice. I used be a Children's Counsellor but in my new role, I offer emotional support to adults who are grieving.
To offer this support, I've recently set up a new telephone service, in which myself and experienced volunteers will provide one-to-one support for people who are going through grief. The service is available to all adults living in the Birmingham area and who are over the age of 18. It's also available to anyone who has been bereaved – so even if you loved one passed away recently or a long time ago, or whether they were supported by the Hospice or not, we're here for you.
Losing someone you love can be overwhelmingly painful, so as a Bereavement Counsellor, I will create a safe and confidential space for you to talk openly and honestly about your feelings. We will then work together to develop tools and coping strategies that work for you.
How has your role changed during this difficult time?
As I've recently transitioned from being a Children's Counsellor to a Bereavement Counsellor, my role has obviously changed quite a lot. However, one of the biggest changes is not being able to offer face-to-face support, which is why the team has decided to set up this new telephone service.
We know that in the current climate, more people are going to be experiencing bereavement who will need care, compassion and someone to talk to. By talking to one of our volunteers, we can help someone understand their grief and teach them different tools and techniques to help them cope with their loss.
Grief is such a complex thing but having someone to talk to can make a real difference to your physical and mental wellbeing.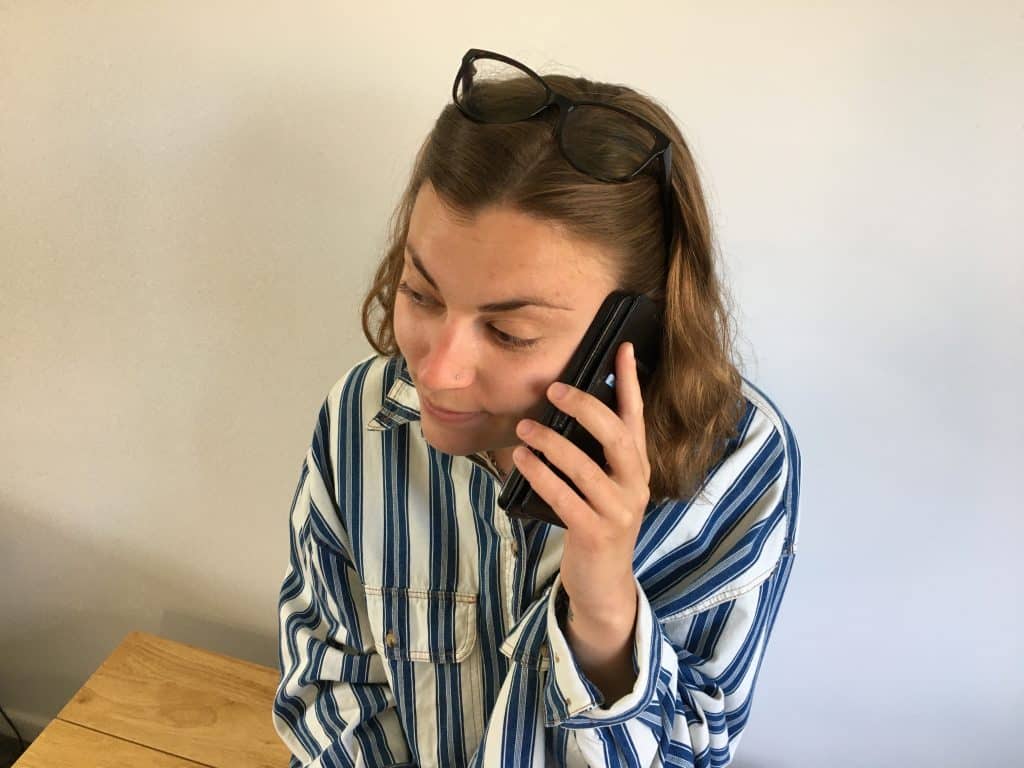 How is your role making a difference to people right now?
Hopefully, by being a friendly voice at the end of a phone, I'm helping people to cope better with their grief. It's a sad reality but due to Covid-19, we know more people are going to lose someone they love quite suddenly, so I hope this new service can be here to help them. It's important that people know the Hospice is still here providing care and support, and that a pandemic isn't going to stop us from being there for them as much as we can.
Why is hospice care so important?
When learning about the work a hospice does, everyone has the same reaction: "I had no idea!" and I am no exception. Working in a hospice has really opened my eyes to the kind of care that is available when someone is dying and the impact it can have upon someone's death.
The kind of support you can access is endless – I feel like it can positively change the way someone deals with their loved one's illness and the way they cope afterwards. Birmingham St Mary's Hospice is really important and provides the most special care.
Who's keeping you company when you're at work?
At the start of March, my partner and I adopted a Romanian rescue dog called Luna! We got her at the most perfect time and she has definitely been helping us through this strange period.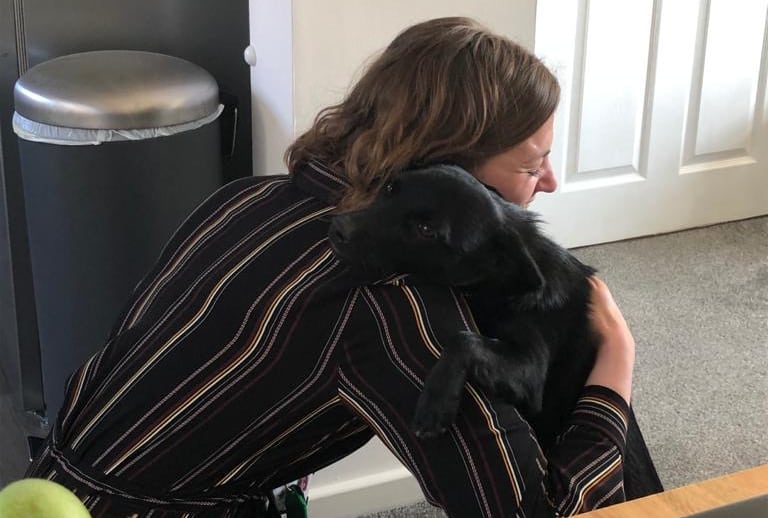 What's your go-to quarantine boredom buster?
I really like reading and I'm currently reading 'War Doctor: Surgery on the Front Line' by David Nott. I've also found walking Luna has been really helpful – it's encouraged me to get outside and I enjoy watching her have fun!
And finally…
Thank you and well done to everyone who is working tirelessly on the front line. I don't know how you're doing it – it's one of the most selfless, beautiful things I've ever seen.
And remember, this is temporary and although it might not feel like it now in the midst of all the anxiety and craziness, it will pass and we'll find some new kind of normal together.
Our frontline staff – including Beth – are #OurHospiceHeroes. They're doing all they can to provide round-the-clock care on our Inpatient Unit, as well offering critical support in people's homes, on the phone, and via digital consultations.
And it's not just our patients who we're supporting. We're also working in partnership with local hospitals, GPs, District Nurses, care homes and more to ensure more people get the care they deserve during this uncertain time.
But heartbreakingly, at a time when people desperately need our services, we're losing out on crucial funds. We've had to postpone fundraising events, community activities and corporate partnerships, as well as temporarily close the doors to all 17 of our charity shops. But our care hasn't stopped.
If you can help more people get the care and support they need, please make a donation or take on a virtual challenge here. Whatever you choose to do, you will be helping someone across Birmingham and Sandwell to receive the support they desperately need during these uncertain times.