Donate at your local Birmingham Hospice shop
We have shops all across Birmingham and the surrounding areas, so pop into your nearest one with your donation.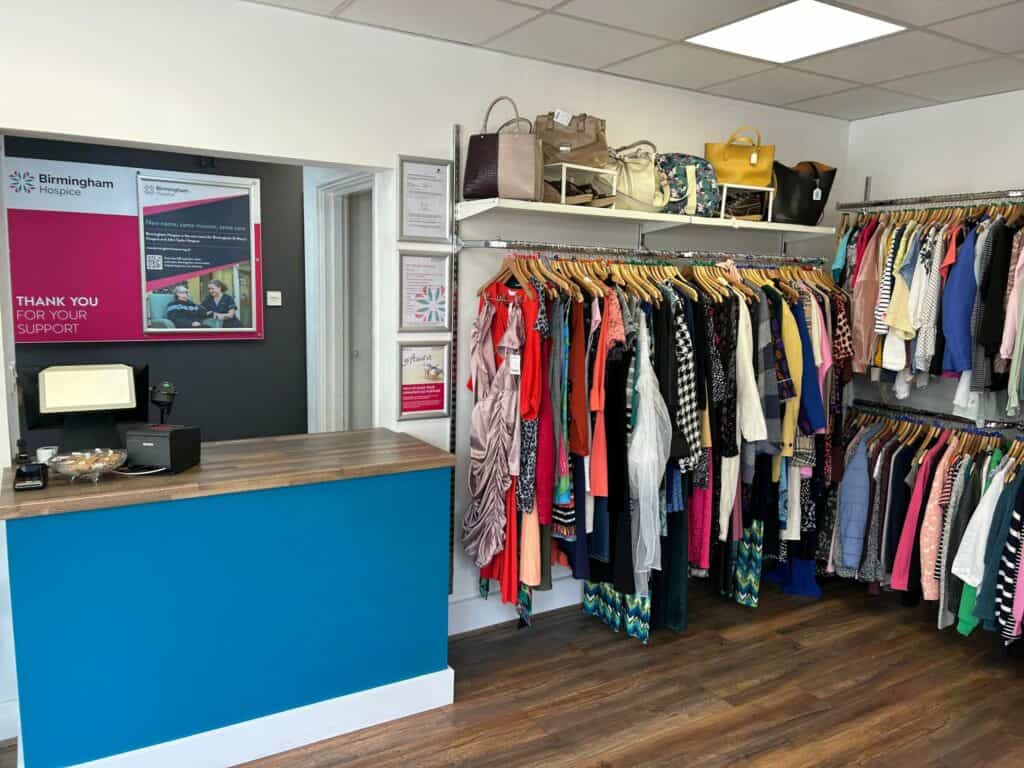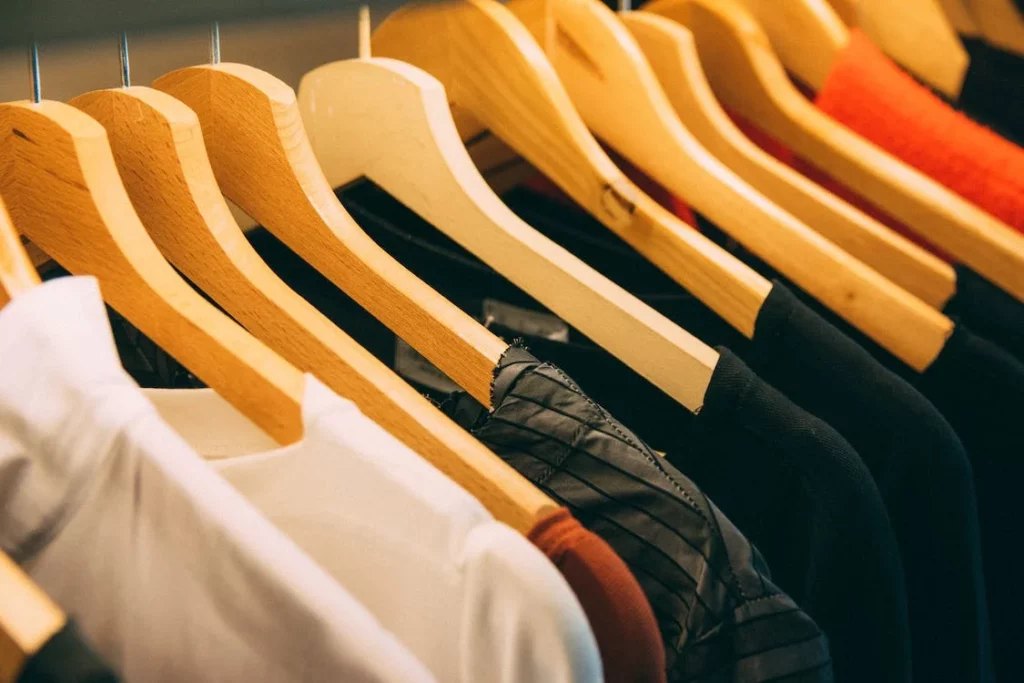 Corporate stock donations
If you are a retailer or wholesaler, you can donate your surplus trading stock or samples to us. Our shops thrive on having a big variety of items to sell and are always excited to hear from organisations that are keen to develop their social activities.
What to donate to Birmingham Hospice
Good quality clothing
Good quality shoes, handbags, jewellery and belts
Good quality bric-a-brac items (e.g., cookware, tableware and household goods)
Books, video games, DVDs, CDs and vinyl
Children's books, games and toys
New or boxed electrical items, cameras and multimedia devices
Giftware, toiletries, perfumes and soaps (items must be unused and in their original packaging)
Please make sure all your donations are clean and usable – if you wouldn't buy it, then we probably won't be able to sell it.
Appliances and equipment: 

Mains gas and bottled gas appliances (e.g., cookers, fires and lighters)
Microwaves
Electric fires
Oil heaters, petrol or diesel fueled items
Computer hard drives
Bicycles
All types of protective headgear (e.g., cycle helmets, motorbike helmets, riding hats and hard hats)
Wheelchairs or wheeled walkers

Dangerous items: 

Firearms and ammunition (e.g., starting pistols and other blank-firing weapons and ammunition)
Weapons and realistic toy weapons
Pointed objects that can be used as weapons (e.g., butcher's knives, flick knives, sports knives, swords, daggers and axes)

Multimedia: 

Any goods that infringe the copyright law (e.g., pirate DVDs and counterfeit CDs)
Pornographic publications, DVDs and videos (includes DVDs and videos classified as R18)
Any DVDs and videos not legally classified by the British Board of Film Classification (includes DVDs missing classification labels)

Children's items: 

Children's car seats or booster seats
Baby prams and pushchairs, baby walking frames, door bouncers or baby slings
Child safety gates
Nursery furniture that contains upholstery (we can accept these if the item complies with The Furniture and Furnishings (Fire Safety) Regulations 1988 and has the relevant label attached, or predates 1950)
Repainted cots

Animal products: 

Items made of fur
Items made of ivory
Items made of bone
Turtle or tortoiseshell items
Items made from endangered species

Household:

Upholstered foam-filled furniture (we can accept these if the item complies with The Furniture and Furnishings (Fire Safety) Regulations 1988 and has the relevant label attached, or predates 1950)
Mattresses, pillows and quilts that are not in new, unused, condition
Alongside these listed goods, each of our shops reserves the right to refuse to take or sell items for other reasons not outlined on this page.
If you're a UK taxpayer, we can claim an extra 25p for every pound you give – it won't cost you anything.
Claiming Gift Aid on your donations could not be simpler, and it means we will be able to support even more people with life-limiting illnesses.
Our shop staff can help you ensure that we can claim Gift Aid on your donations.
Sign up to hear the latest news from Birmingham Hospice
Stay up to date with our events and information direct from the hospice by signing up to our email newsletter.