Jane Evitts was a beloved Daughter, Wife, Mom and Nanny, and an advanced Nurse Practitioner with over 40 years experience of caring for her local community. With 30 of those years spent at Hilltop Medical Centre, she really was a treasured member of her team. She loved her work and was so valued by her patients and medical staff, before sadly becoming ill.
Almost two years ago, Jane was diagnosed with incurable stomach cancer. Despite being poorly, Jane was determined to make her daughter Jenny's wedding day special. Jenny, Jane's daughter, said: "Mom looked beautiful on my wedding day and showed immense strength to make sure my wedding day was lovely. But underneath, the pain and nausea were increasing. She was so brave to push through it all, and I'm so glad she got to see me get married."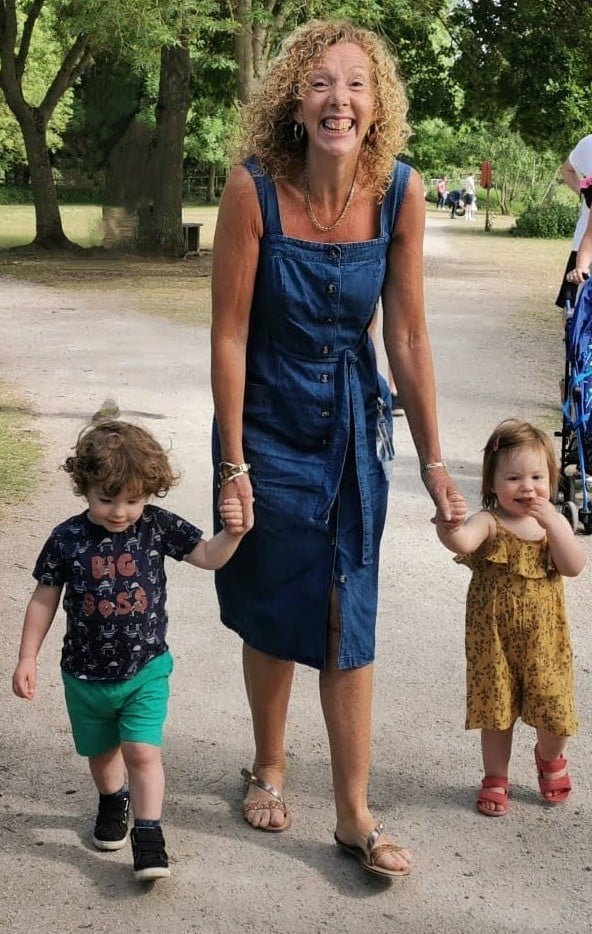 As Jane's symptoms became increasingly complex, she sought help for symptom control from Birmingham Hospice. Jane was initially reluctant at the prospect of hospice care; her plan had always been to remain at home. However, after visiting Birmingham Hospice, she decided she wanted to stay as a patient. Jane felt safe in the hospice, a feeling echoed by Jenny. The hospice found ways to ease her symptoms and make her more comfortable, ensuring she could spend quality time with the family she so loved.
Jenny said: "The hospice gave us time for meaningful moments. The clinical staff were there round the clock. Mom's symptoms were complex but the clinical team had lots of options to help. Mom managed to spend precious moments with her husband, children and grandchildren, something she may not have been able to do without the care and support Birmingham Hospice offered. The entire staff were just incredible, from the clinical teams to the domestic and catering staff.
I want others to know the impact hospice care made to us as a family, but most importantly to Mom. With Mom's symptoms carefully supervised and eased by the medical team, one day she even felt well enough to visit her own Mom and Dad at their family house for one last time. Even something as simple as being able to have a cup of tea on the settee with them meant the world. It really was a moment that we will never forget, and we are thankful she was able to do that. She died just one week later."
To show thanks for the care their mom received, Jenny, her brother Chris, and Dad John decided to collect donation in lieu of flowers at Jane's funeral and raised an incredible £4,000.
Jenny said "Mom spent her whole life helping other people, and we wanted that to continue by giving back to the hospice. She wouldn't have wanted flowers at her funeral, she would have wanted other families to have the same benefit of the help we received.
Thank you to Jenny, Chris and John for sharing their story with us.
Their generous donation will help so many of our patients and their families to make every moment matter. A wonderful gift, in memory of Jane.