The Chocolate 5K
Birmingham's tastiest fun run returns, and we want you to be part of this super sweet day!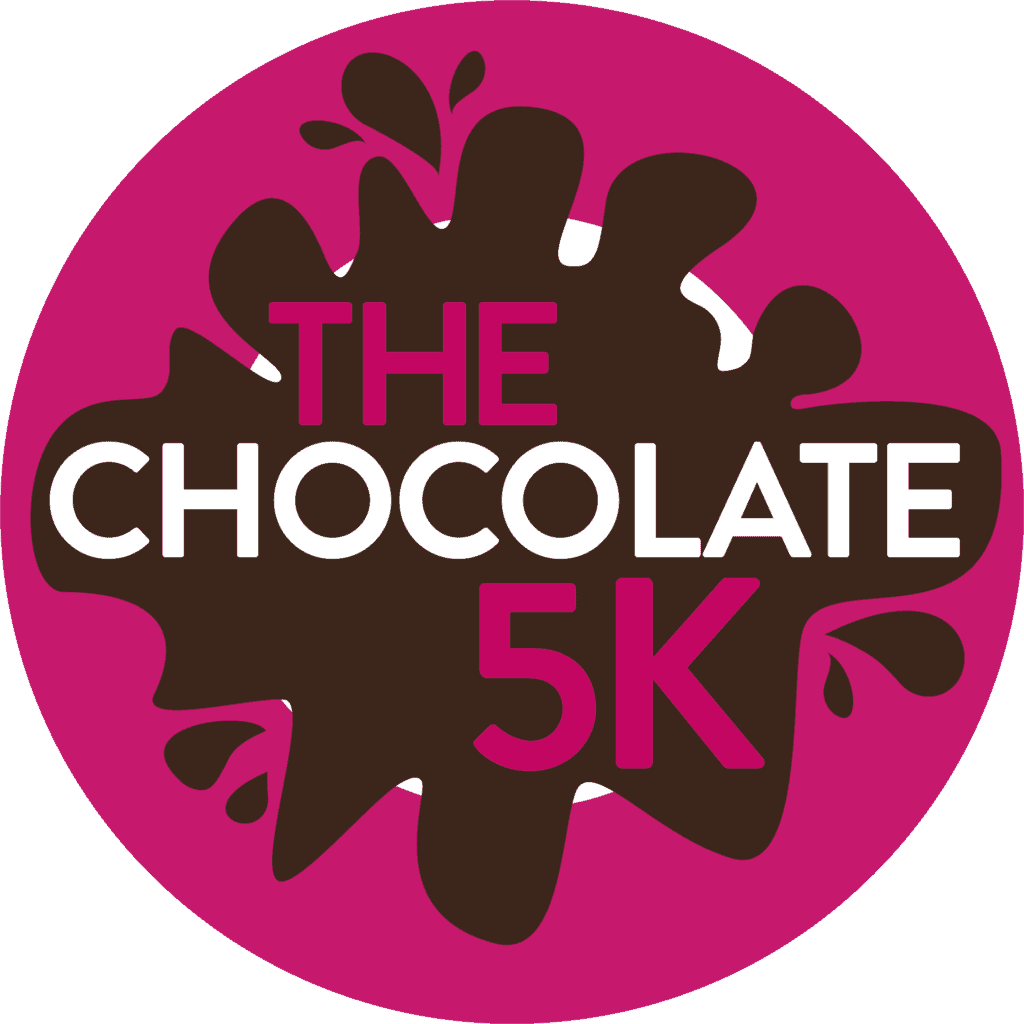 Don't be a flake… sign up today for Birmingham's tastiest fun run! 🍫
The Chocolate 5K is back and sweeter than ever before. Join us at Rowheath Pavilion on Saturday 23 March for Birmingham's tastiest fun run!
This family-friendly fun run through scenic Bournville promises lots of chocolatey goodness along the way, all in support of local people living with a terminal diagnosis, and their loved ones.
On the day
You'll arrive at Rowheath Pavilion (B30 1HH) from 10am, ready to set off on your chocolate-filled adventure at 11am. Make your way through the parks and streets of Bournville, passing chocolate stations at each kilometre to receive a well-deserved treat to pop into your goodie bag. Cross the finish line back at Rowheath Pavilion to receive your medal and celebrate!
Get your early bird tickets now for a delicious discount!
Our early bird tickets are now on sale from just £12 for a child and £15 for an adult – with family tickets for £50!
Event FAQs
The Chocolate 5K is an event for everyone.
We welcome participants of all ages and fitness levels; you can walk, jog or run your way around the chocolately course at your own pace with your friends, family or solo!
Children of all ages can take part – the course is suitable for pushchairs and wheelchairs. If you have a child under five joining you, there is the option for them to take part for FREE (and not receive a goodie bag).
If you need assistance, you're welcome to bring a carer or aide with you to the event free of charge; please just inform the Events Team at the registration tent on the day.
Vegan chocolate will be available on the day.
Yes, but be aware there will be chocolate all around which can be very harmful to dogs. We can't take any responsibility for the health and safety of any pets attending on the day, so please ensure any four-legged friends are kept a close eye on to avoid any risk of chocolate consumption, as this can be deadly. There will be no vet medic present on the day, so please bare this in mind.
There is no minimum sponsorship for this event. However, we do ask everyone to raise as much as they can; there's no donation too big or small, and every penny makes a difference. To say thank you, there will be special treats in store for raising certain milestone amounts:
Raise £25, receive an exclusive Chocolate 5K wristband
Raise £50, receive an exclusive Chocolate 5K headband
Raise £100, receive a special Chocolate 5K t-shirt!
This event is perfect for all the family, and there are special discounted tickets for groups signing up, such as our 'family ticket' for two children and two adults. We also have 'adult and child' tickets available!
Whatever you're comfortable in to do a 5k fun run.
If you want to embrace your inner Oompa Loompa or favourite chocolate snack, fancy dress is encouraged!
If a 5k isn't your thing, you can still make a difference by joining our dedicated team of volunteers. We're looking for people to help with giving out chocolate, marshalling and providing refreshments.
For more information, or to sign up today, contact the Birmingham Hospice Events Team on events@birminghamhospice.org.uk or 0121 465 2009