Despite the challenges faced by the high street during the course of the pandemic, the team at our Harborne shop revamped the layout, and the customers are loving it!
In a bid to stand out from the crowd our retail staff and volunteers have created a market stall feel to the shop, removing clothes rails and instead using display tables to show off all of the fabulous wares they have to offer – from vintage items, antiques, clothing, designer handbags, jewellery and wellbeing gifts.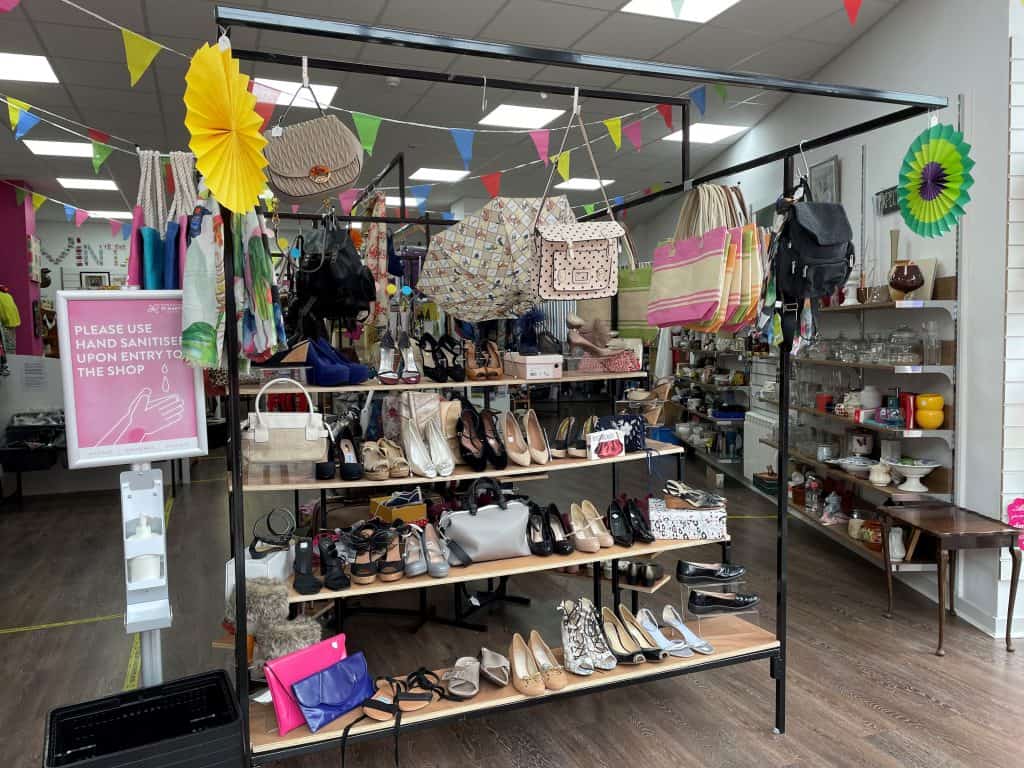 Lisa Houghton, Relief Assistant Shop Manager at the Harborne store, has been working at Birmingham St Mary's for almost four years. She said: "Vikki Lightfoot, our Retail Area Manager, suggested making it into an open space and getting rid of the rails. I said I was happy to do whatever she wanted! We wanted to do something different and make it stand out from the rest.
"It has made a big difference to the shop, mainly because of the curiosity factor. Especially when Harborne Market was on, we were absolutely chokka. I think everyone wants a bit of normality back after lockdown"
As well as the innovative interior layout, staff and volunteers have also revamped their window display to reflect events, awareness months and fun themes. One of the most recent displays was centred on Pride, featuring bright, rainbow themed outfits and slogans encouraging people to embrace their individuality – and it became quite the talking point for shoppers and passersby.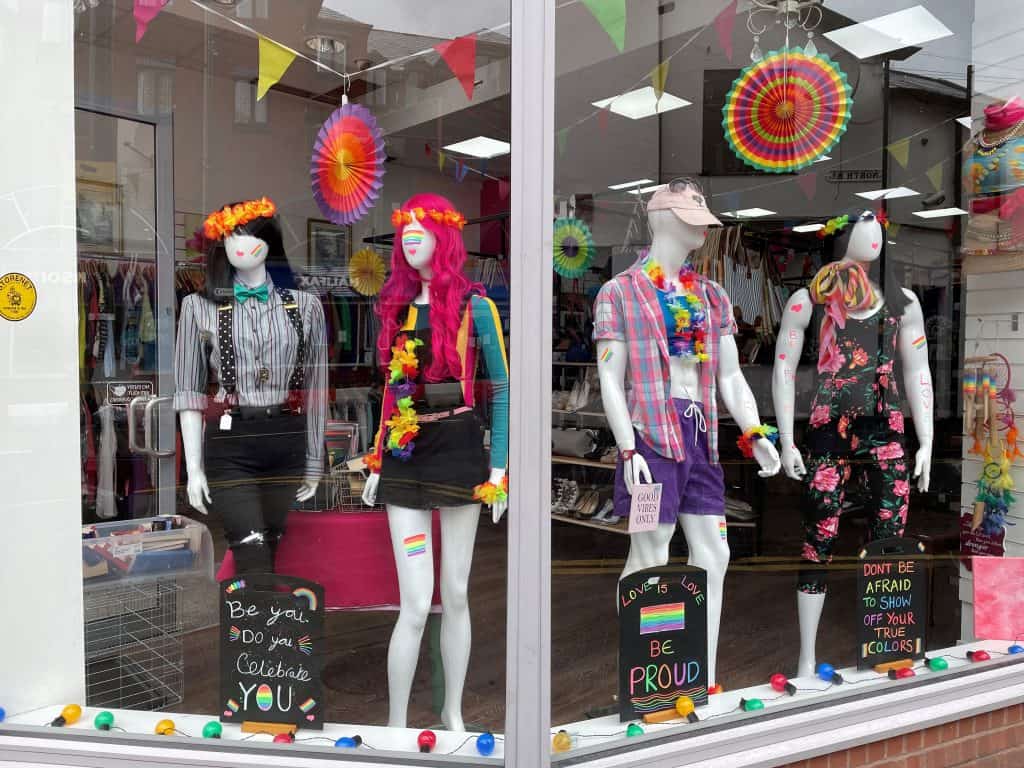 "It's brought the customers in, and some new customers too;" Lisa adds. "They've come past on the bus and seen the window and it's the standout point. I have had people who have come to see me and ask if they can blog about the store, promoting it as a place to buy vintage clothing, and also people take pictures outside by the display. The more the merrier and, we really are making money and have bounced back. I think the freedom we've had in being able to change our displays and stock out to match what our customers want has helped."
Invaluable support
Despite our shops being closed for so long, all of our retail staff and volunteers across the city have helped our charity bring in thousands of pounds. The highest weekly sales recorded from April 2020 to March 2021 was £38,000, with highest daily sales totalling £4,067. Not to mention our wonderful volunteers who have donated their time to us, saving around £96,000 in salary costs.
A huge thanks to all of our retail workers and volunteers for their ongoing dedication to the Birmingham St Mary's retail chain. We are always looking to recruit even more volunteers across our teams. To find out more about how you can support the Hospice, click here.