We are winners!
Our fantastic Personal Health Budget Team (PHB) had a great night at this year's prestigious Nursing Times Awards as they celebrated a big win.
The Hospice Charity Partnership's PHB Team has been rewarded for its fantastic work in bringing personalised social care to end of life patients.
They were shortlisted for the 'HRH The Prince of Wales Award for Integrated Approaches to Care' and won despite tough competition from 11 other organisations.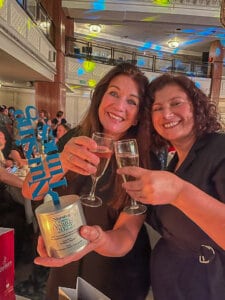 At the ceremony on Wednesday evening in London, the team celebrated as their service was read out as the winner of this amazing award recognising new, integrated forms of care.
The Personal Health Budget (PHB) is a new way of providing services for people within the last weeks of their life. In partnership with their healthcare team, patients develop a personalised care plan and use PHB in a way that best meets their needs.
This could mean providing anything from bedding, clothing, and helping with cleaning or dog walking, to creating precious memories, experiences and fulfilling wishes for patients and their families.
Earlier this year, the team arranged for a special video message and phone call from Jack Grealish and Pep Guardiola for a patient who was a huge Aston Villa fan.
Sarah Mimmack, Director of Care Services, said she is absolutely thrilled for the PHB Team and delighted that the team's hard work has been recognised at a national level.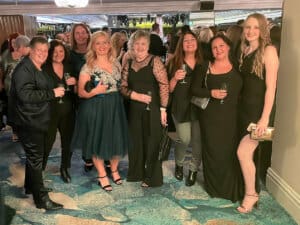 "I am very proud of the whole team, they all work so hard and to have been recognised in this way, by such a huge organisation in healthcare, means so much," she said.
"I know the team love helping patients and their families make choices that are right for them during their last months and weeks of life. The team are innovative and completely patient focused and always strive to go above and beyond.
"Thank you so much to The Nursing Times for this honour and thank you to the PHB Team and our colleagues across the whole of The Hospice Charity Partnership for their dedication and passion."
Steve Ford, editor of Nursing Times, said: "The quality of entries is consistently high each year and to be shortlisted, let alone win a category, is a great achievement that marks out individuals and teams as truly special and ground-breaking in their area of work.
"Our winners are special every year and I hope that our awards can go some small way to recognising the effort and skill shown by nursing staff in providing high quality care, whatever the specialty or setting and despite the enormous challenges they continue to face."
Congratulations to our Personal Health Budget Team – we couldn't be prouder!