We'd like to say a huge thank you to L.J.S Fencing who kindly donated brand new fence panels to spruce up the gardens at our John Taylor Hospice site in Erdington.
Speaking about the donation, Mary Moorehouse, Discharge Coordinator, said: "We have corporate volunteers come in often who do amazing work on our gardens.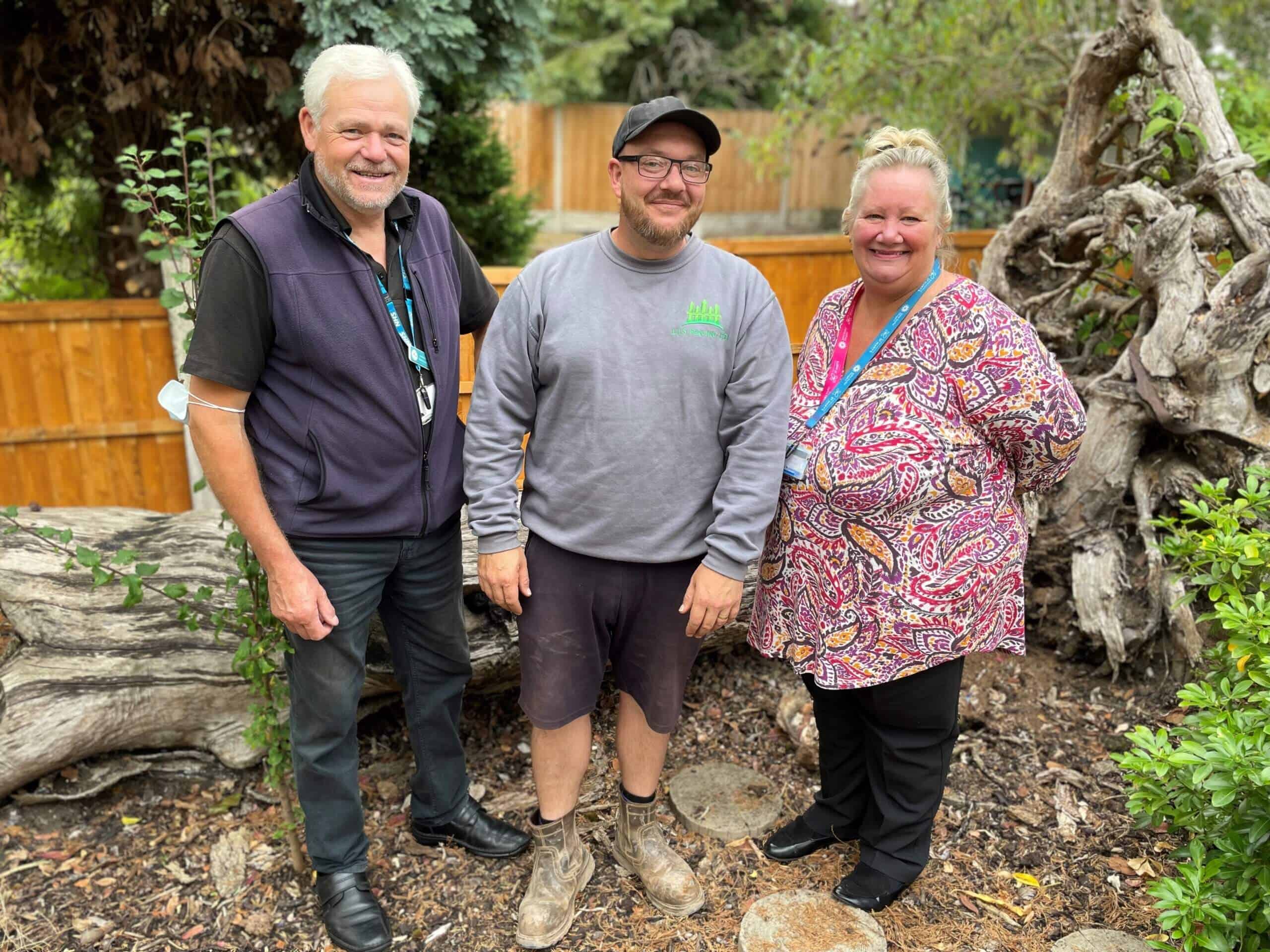 "Recently a group were working on planting flowers near the gardens on the front, and I thought they'd done such lovely work and I wanted it all to look nice.
"The fence panels were looking a little tired. My son Michael works with Damian Stevens at L.J.S Fencing LTD and I just asked them if they could possibly help us with getting some new panels – and they donated a whole row of new fence panels for us.
"It was amazing. Many of us know someone with connections to the hospice, or who may have lost loved ones, and Damian said he was more than happy to help."
Andy Morrell, who is part of our Facilities Team, added: "Our gardens are for patient and staff wellbeing and we want everyone to be able to enjoy them.
"Having the new fence panels shows how much we care about the gardens looking nice and we want everything to be well looked after.
"This would have cost our charity hundreds of pounds if we bought them ourselves. So thank you to L.J.S Fencing for this generous donation."