Today marks the first ever national Thank You Day. Birmingham St Mary's is joining people across the country to celebrate and say "thank you" to our neighbours, friends, and everyone who has made the past year that little bit better.
Here at the Hospice, we are saying a huge 'thank you' to our team of over 400 wonderful volunteers – Without them, all of the work that the Hospice does would not be possible. From our retail volunteers, who keep our 17 charity shops up and running, to our Community Bereavement volunteers, providing vital practical and emotional support, we want to thank every single one of them.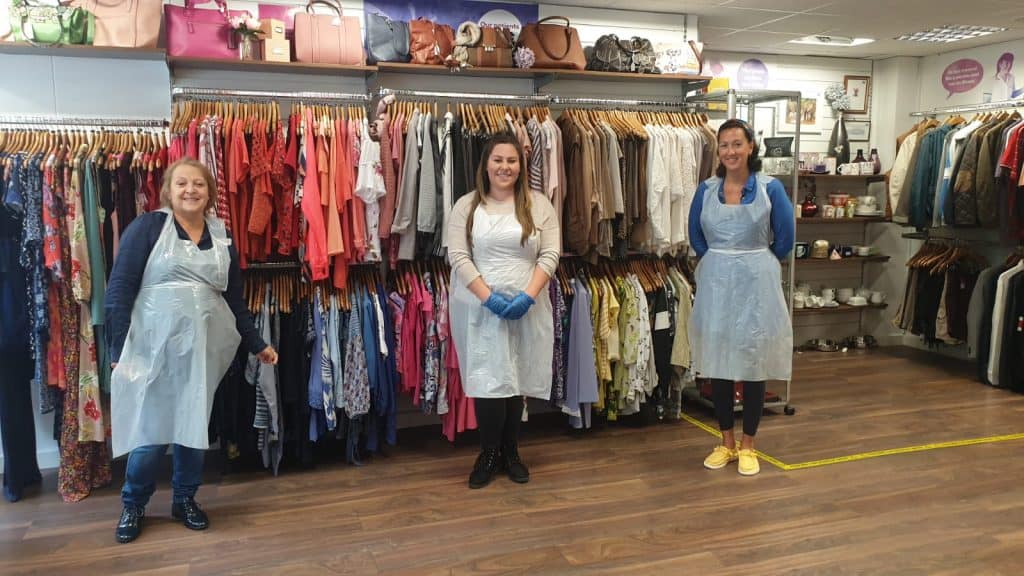 For many of our volunteers, such as the Support at Home team, how they carry out their roles has changed significantly due to Covid-19 restrictions. Home visits had to turn into telephone calls. Retail volunteers have had to tackle repeated closures, and maintaining a Covid-19 safe environment in our shops. However, the one thing that has not changed is their exceptional care and kindness.
So, at 5pm today, join us in a nationwide 'Cheers for Volunteers' and raise a glass of bubbles, beer, or a cup of tea to say a warm "thank you" for all that they do!
Other ways to get involved:
Over the course of the day there are six planned events so, whether you fancy joining in with the UK's biggest ever Cook-Out and hosting a 'BB-Thank-Q', or helping tidy up your local community in a Power Hour litter-pick, there are many ways to say "thank you". Or come up with your own!
For more information, and to access resources, please visit https://thankyouday.org.uk/