Grief is a journey no one should have to take alone.
Finding support after losing a loved one is so important – our Stepping Stones Bereavement Group brings together those who have lost someone who was cared for by the hospice to talk openly about their grief.
Many attendees found that despite having lost different people in different circumstances – a husband, wife, mother or brother – they can all still relate to the same feelings of loss and bereavement.
In the group setting, people can take their time discussing their loved one or even not talk at all if they like, but instead listen and learn from others.
Gaile Sullivan, whose husband Philip received care at home from the hospice in 2021, said she's formed a brilliant support network at the group, and they even see each other outside of the monthly meetings in Erdington too.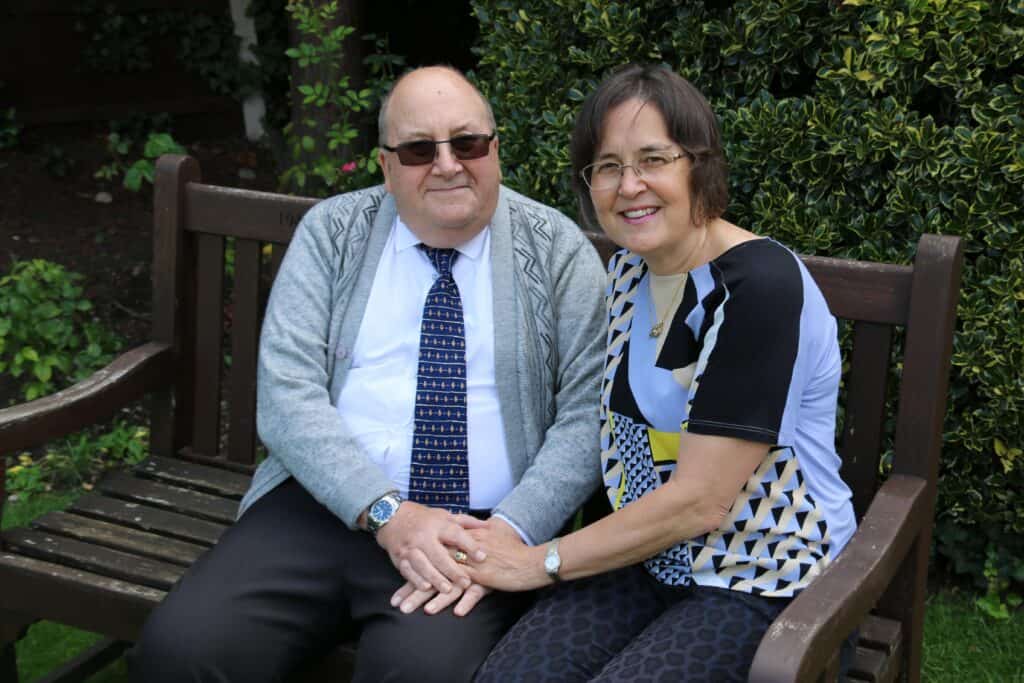 "Some people at the group have lost loved ones recently; for others it's been years," Gaile, who cared for Philip before he died in April 2021, said. "Grief does not go away but if you get tips from people about how they carried on and made positive changes, it helps you so much.
"Everyone in the group is different and we handle things differently. But one day you may go home and put something you've learned into practice, and it gets easier bit by bit.
"I still have my bad days, everyone does – sometimes I go into the bathroom and see his toothbrush isn't there, or I get in the car and he isn't driving.
"I think we tend to hold back with our own family after a while, out of fear of upsetting them. But talking at the Stepping Stones Group, you don't feel like a burden and you can help other people."
After his wife of 36 years, Fran, died in October last year, Laurence O'Meara has been attending Stepping Stones as part of his bereavement journey.
Fran was supported by the hospice for pain management after her diagnosis of breast cancer around four years ago.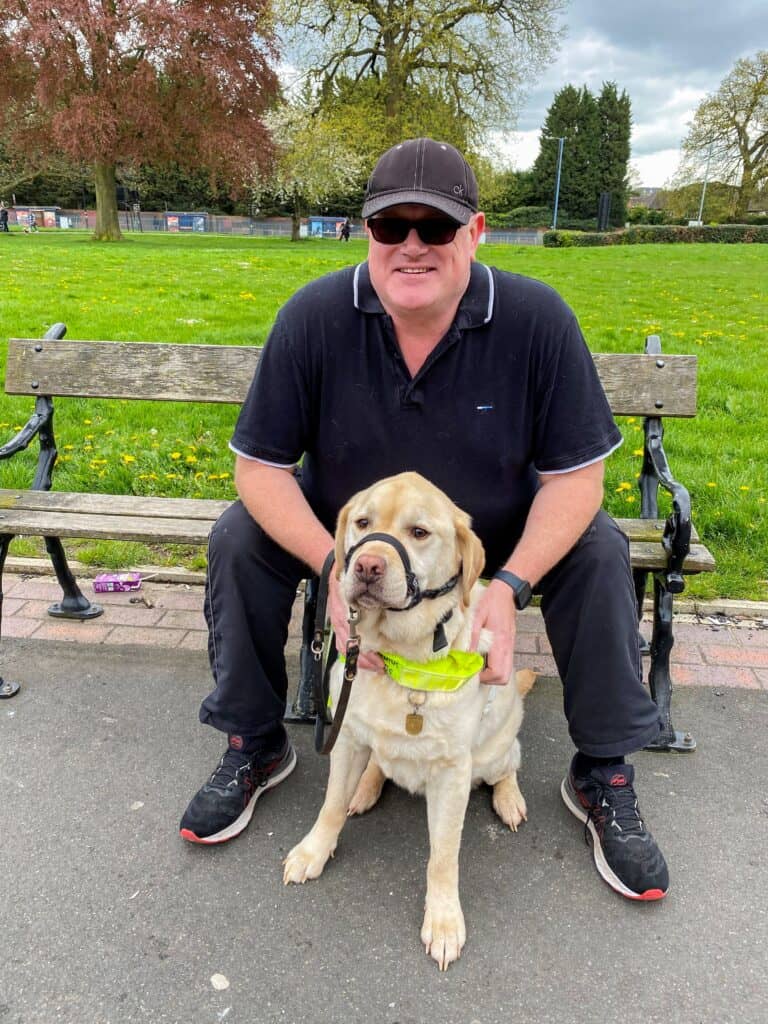 "The group gives you a boost because you see somebody who has progressed 12 months down the line but who felt the same way you did at the beginning," he said.
"I still struggle after losing Fran because we did everything together. As a sociable person, I enjoy going to the group. It's lovely to talk to everyone."
James is one of the group facilitators who brings along his therapy dog, Nelson, to provide extra comfort for attendees. James has been volunteering for our hospice for 18 years and has had full bereavement training in order to support the Wellbeing Team.
"There has been times where it's taken a year or two for someone to start talking about their loved one to the group," James said.
"It just shows there is no time limit on these things. But it's a real privilege to see people open up."
Stepping Stones is held on a Saturday at our Erdington site. Please email wellbeingerdington@birminghamhospice.org.uk for more information on joining the group.