Preserving precious memories is so important for patients and their families.
Simon has been receiving care in our Erdington Inpatient Unit (IPU) since September 2022 when he was referred to us for pain management.
In 2014, Simon was diagnosed with lung cancer, which has since spread to other parts of his body, including his spine.
Simon, from Smith's Wood, says the care he's received in the hospice has made him feel comfortable, and "like a normal person".
"The people here have become like my family really," Simon tells us.
"The teams here just treat me like a normal person – they make me feel comfortable. Everyone is so nice and friendly. I feel like they have taken me in as one of their own."
Each week, Simon is visited by his mother, Vicki, and brother, Matthew, as well as his 11-year old Chihuahua, Poppy.
"Poppy is quite old now, so I'd be gutted if I couldn't see her," Simon adds. "It's so great she's been able to visit me in the hospice, it's lovely having her here.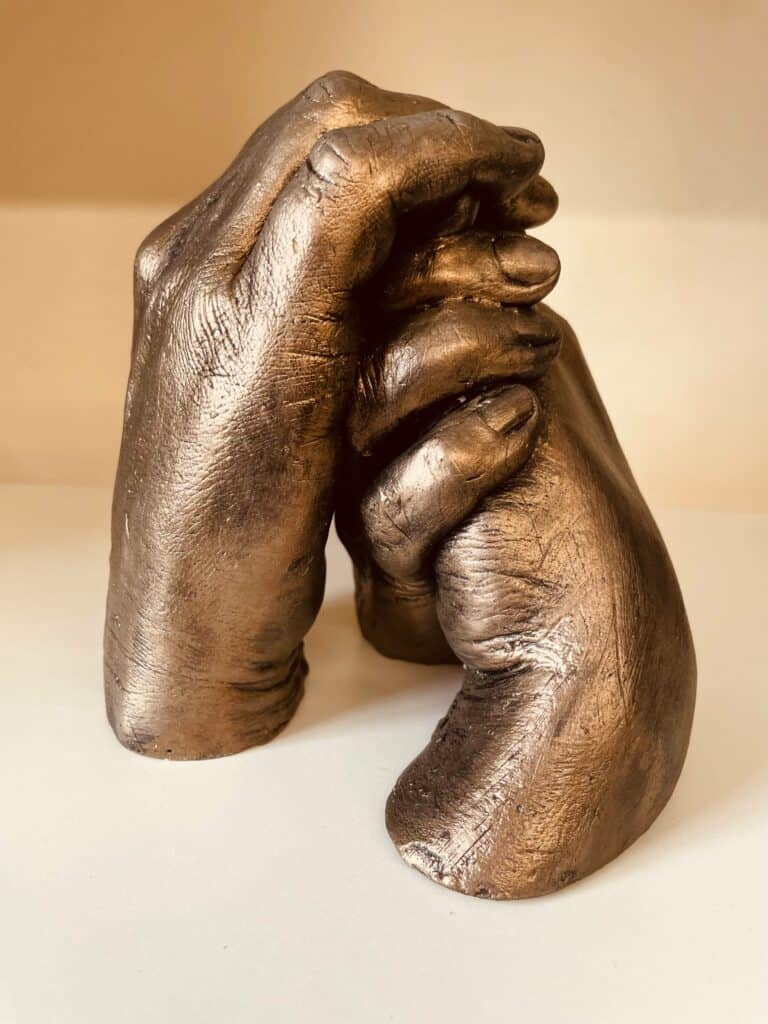 "It's just the three of us in the family now so I wanted to do something they could remember me by."
Simon, Vicki and Matthew were able to create a hand cast of them holding hands thanks to the help of trained IPU Teams. A hand cast is made from the mould of people's hands, so loved ones are able to have a physical reminder of their relationship.
"I am really impressed with the hand cast it's amazing," Simon says. "It's something solid and real my family can remember me by. It's a memory of all of us together, holding hands."
He adds: "Here, everyone just goes above and beyond. It amazes me how much they put their heart into everything.
"Staff will pop into my room when they start their shift to say good morning and I think that's lovely. It shows they actually care."
Thank you so much for sharing your story Simon and helping us raise awareness of our hospice.