We would like to say a huge thank you to the fantastic pupils at Raddlebarn Primary School in Selly Park who kindly sent a number of hand-drawn cards to our patients at our Selly Park site.
The colourful creations feature illustrations drawn by the children depicting spring time, including bright flowers, animals and sunshine.
Sam Orgill, Year 6 Teacher, lead the project as part of the school's involvement in Random Acts of Kindness Day – a day to encourage people to do something, no matter how big or small, to brighten someone else's day.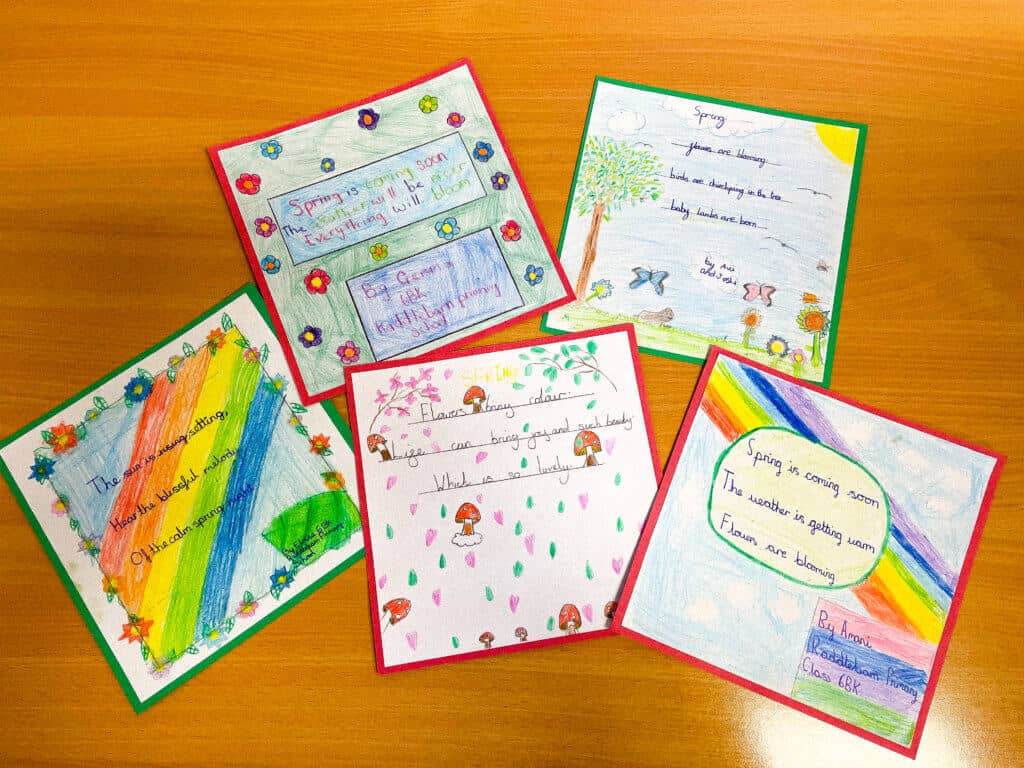 Speaking about the project, Mr Orgill, said: "At Raddlebarn Primary School, we believe that we play an integral role in the local community and wanted to spread some joy.
"As it was 'Random Act of Kindness Day', we thought it would be a lovely idea to write some haiku poems about spring time.
"The children wanted to bring some delight to the patients at Birmingham St Mary's Hospice and thought the short three line poems would do just that!
"They watched videos about spring and were able to use their superb vocabulary to paint a picture of what spring is like.
"Our pupils said that they loved the fact their work would be presented at the hospice and enjoyed putting smiles on people's faces."
Kelly Cash, Ward Clerk, at our Selly Park site gave her thanks to the school and pupils for their thoughtful donation. The children's cards have now been passed onto our Nursing Teams on our Inpatient Unit to give out to our patients.
If you would like to share any of the activities you're doing to support The Hospice Charity Partnership please contact marketing@birminghamhospice.org.uk