Going above and beyond for our patients and their families is one of our priorities at The Hospice Charity Partnership.
One of our patients in our Inpatient Unit at our Selly Park site was determined to see her daughter's sixth birthday and celebrate with her.
Our CHATS (Children's Healing and Therapeutic Support) Team arranged a party for the family in our IPU's conservatory with balloons, cake and even presents.
Sam Kelly, Children's Therapeutic Practitioner, said: "Mom was poorly for some time, and went through chemotherapy and radiotherapy treatment, before she came to our Inpatient Unit for end of life care.
"During her stay she was able to use our Family Centre, which meant the family could spend some valuable time with Mom.
"She was desperate to see her daughter's sixth birthday so we arranged a small gathering to celebrate this in the conservatory.
"The Nurses brought Mom in in her bed. She was very weak at this point, but it was so important for her to be part of this, and fortunately she became much more alert when her family arrived – Mom even managed to eat a little bit of birthday cake!
"We wrapped some presents for the patient's daughter, who said she really loved her gifts and the cake.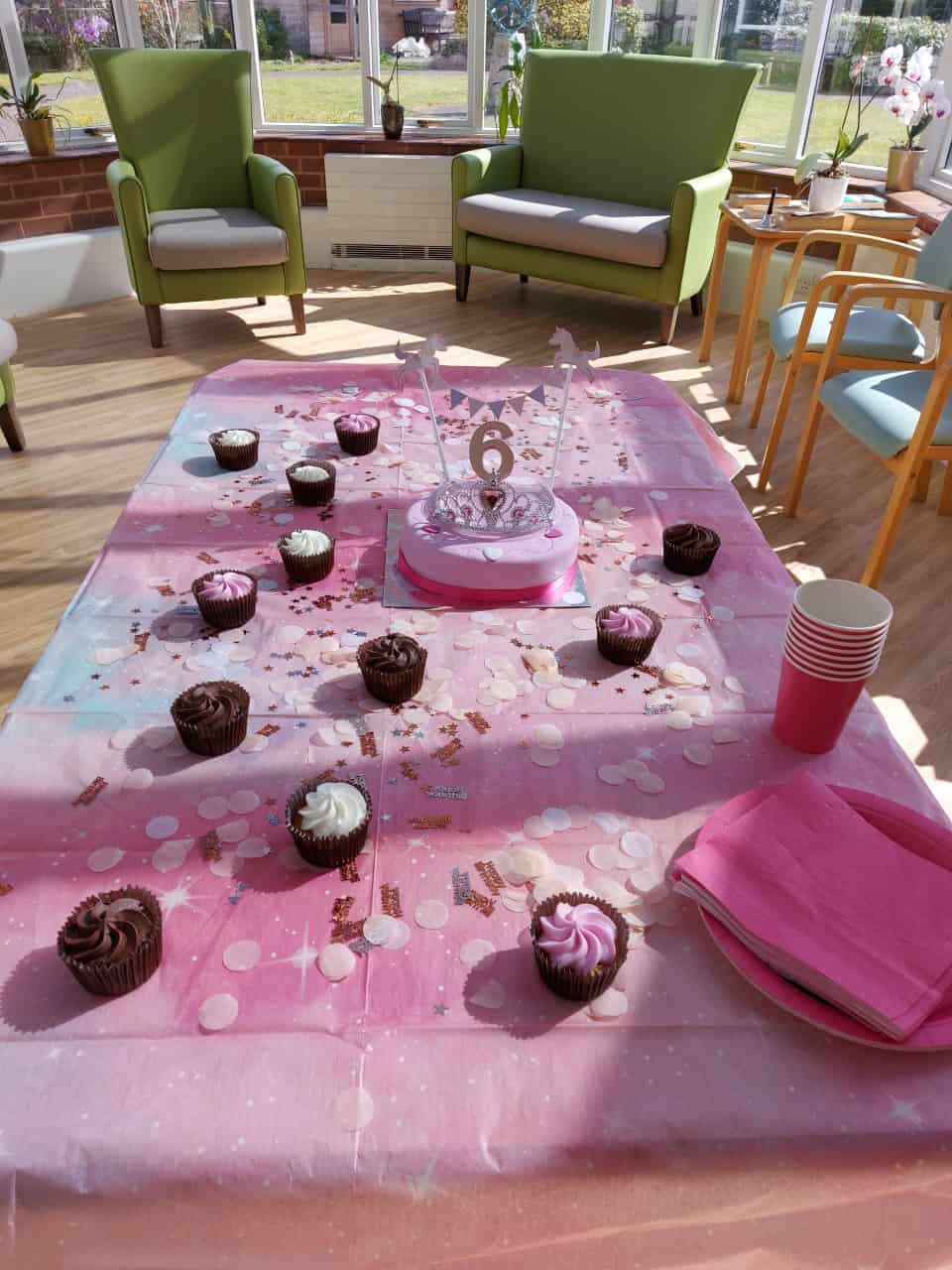 "At the end of the day, Dad said: "I honestly didn't think for a minute this could be done. Thank you so much. We really appreciate it."
"These kinds of things go a long way to supporting children through their grief and of course provide much comfort to the patient in their final days."
Across our charity, our teams are always more than happy to support those in our care wherever they can. Thank you Sam and to the family for sharing this story.