As nursing students on placement at our hospice, Elizabeth, Anna and Maria have been given an opportunity to enhance their understanding of palliative and end of life care right here in our Inpatient Units.
The three said they have been given the time to learn more about bereavement, death and dying, while in an encouraging and supportive environment.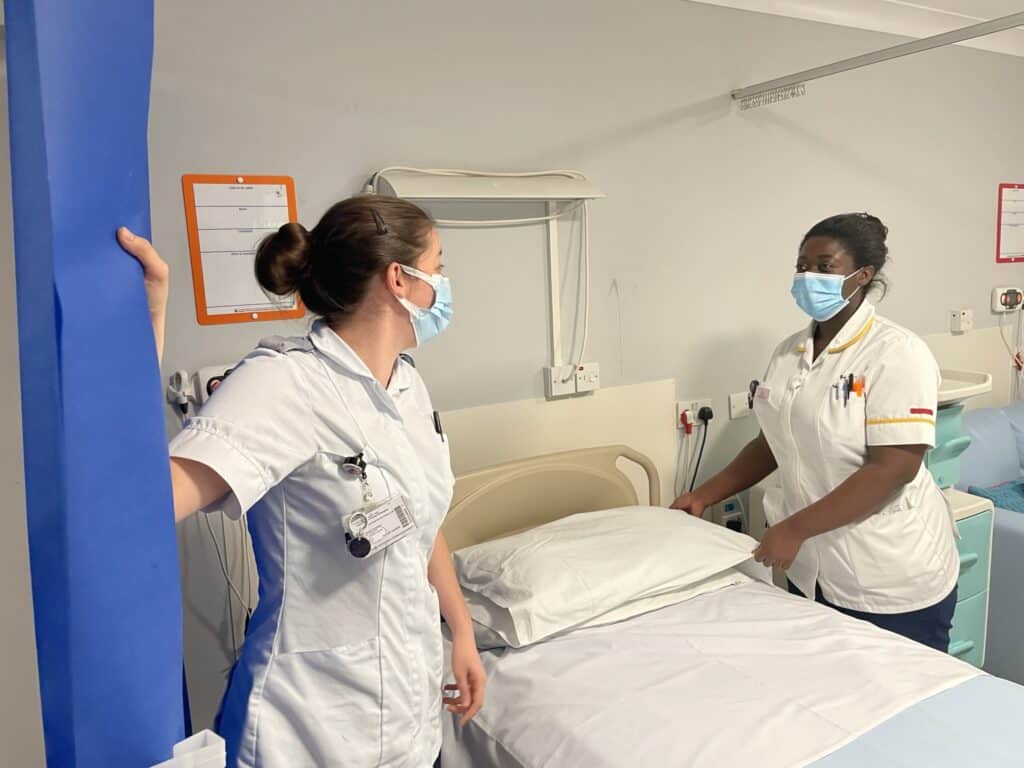 Elizabeth Amoako, a second year nursing student at Birmingham City University; Anna Markman, a final year Trainee Nurse Associate at Birmingham City University; and Maria Whitty, a first year nursing student at the University of Birmingham, have been on placement at our Erdington site for a number of weeks.
"When I found out I was coming to a hospice for my placement, I thought it would be a lot of end of life care only," Maria said of her initial thoughts on being placed at Birmingham Hospice.
"I have probably seen more people come in to help them control their symptoms and then go home, than I have pass away.
"There are some great teachers here who take the time to explain things. We have a good amount of responsibility so we can learn, but don't feel left too much pressure.
"I live locally so when I tell people where I'm working, they know of the hospice and assume it's a sad place. But it's not like that at all, everyone is so friendly and caring."
Elizabeth said having a mentor has been invaluable. "Staff here have less patients to look after, so they have more time to help us students and actually teach us.
"I have been able to learn so much about medication and the different types of palliative care. Here, people don't judge you for being a student and not having the expert knowledge.
"We are here to learn, and we are able to do that."
As a Trainee Nurse Associate, Anna has a mixture of placements as well as her time at the hospice. She is currently working at Queen Elizabeth Hospital Birmingham in the Intensive Care Unit (ICU).
"I was really keen to come into some form of palliative care in my career," she said. "Working on the ICU, I have seen people at the end of life very frequently, but it's such a change of pace here.
"I have learnt so many things about the importance of providing people with a good death. I know that this is the sort of end of life care we should all be striving for.
"You feel so privileged to be part of someone's life in this way."