We always want to help families make the most of Christmas and our teams try to make extra festive wishes come true!
Mohammed, was 49 when he was referred to the hospice after a diagnosis of heart failure and a gastric tumour.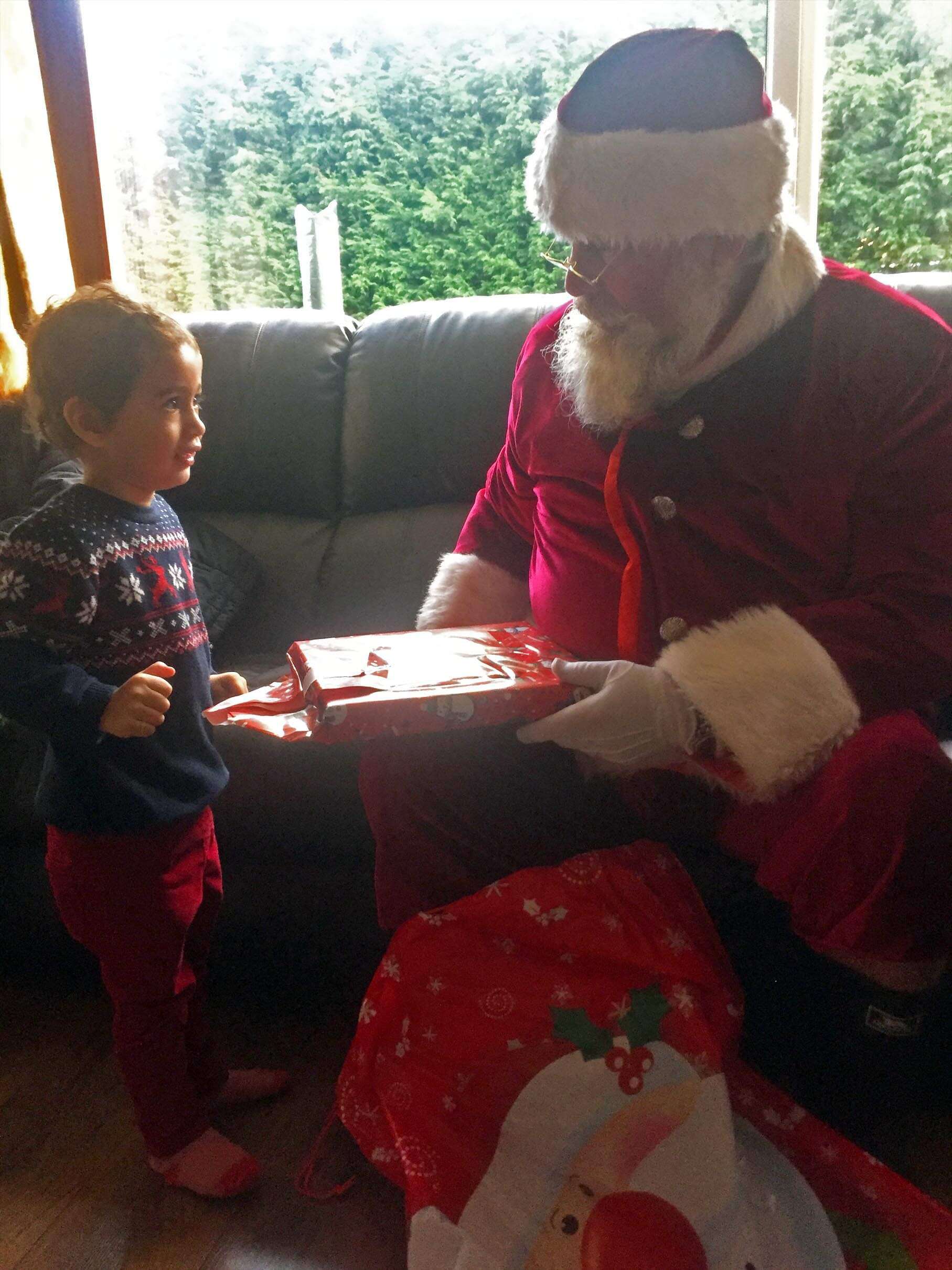 He was seen by the clinical nurse specialists and was then admitted to our Inpatient Unit for symptom control and further support.
Mohammed had a two-year old son at the time, and he was worried about reaching Christmas as he became very poorly in early December.
The thought of not being with his son over Christmas was a real worry for him.
The Personal Health Budget (PHB) Team, however, stepped in.
They arranged an early Christmas visit from Santa Claus to their home so Mohammed could watch his son enjoy the festivities and open presents with his dad by his side.
Mohammed and his wife, Rachael, shared photographs of the day with us and said they will always be grateful to the PHB Team for this festive surprise.
They said the wonderful memories the team were able to provide for them as a family in their last moments will be cherished forever.
Find out more about Care at Christmas here:
www.birminghamhospice.org.uk/careatchristmas