It can be hard to have the necessary, but difficult, conversations with your loved ones about their wishes when it comes to end of life care.
This is where our hospice can help. Many families feel relieved to have our teams by their side to discuss advance care planning with their loved one when they find it too hard to begin these types of conversations.
Martin Pettitt was able to build up trust with his Clinical Nurse Specialist (CNS), Donna, who visited him at home after he was diagnosed with prostate cancer. He slowly began to open up and they were able to have discussions around the care he wanted to receive and whether he wanted to be resuscitated, something his family understandably found it hard to do.
His son Scott said this took the "burden" off their family as their dad, Martin, trusted Donna and so did everyone else.
Back in September 2021, Martin, who had recently retired after 33 years working at Landrover, started to dramatically lose weight. Scott and his two sisters convinced him to go to the doctors and after many tests and consultations, Martin was told he had metastatic prostate cancer. This meant the cancer had spread to other parts of his body, and they were later told it was already at stage four.
"It was all pretty sudden," Scott said. "And at first, my dad was still quite healthy. We were referred to the hospice and had regular calls and visits from Donna, the CNS who was assigned to help dad.
"She would always make sure we all had everything we needed and came over whenever she could to help us and my dad with his pain management.
"A few weeks later, I went round to my Dad's and he was almost lifeless; the change was so quick. We immediately phoned Donna and she got him a bed at the hospice so he could be cared for there by the doctors."
Initially, Martin found the idea of staying at the hospice worrying, thinking it was a place 'you went to die'.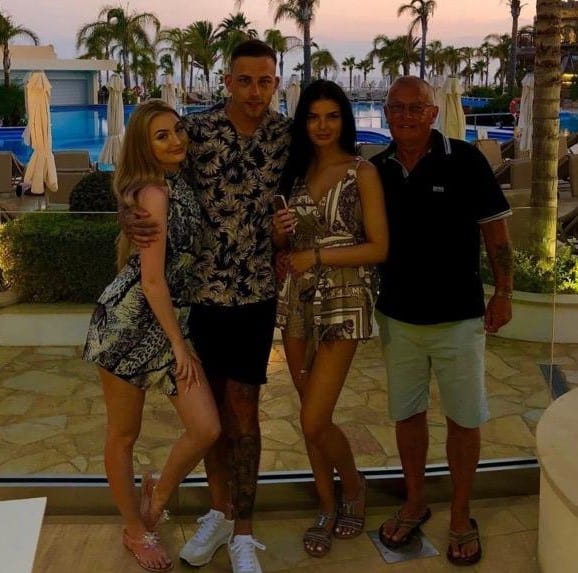 Scott added: "He soon realised he was comfortable there and was keen to stay. My dad loved all the nurses on the ward; he got on with every single one of them. He always had great things to say about them.
"Everyone offered support as soon as we needed it and they were so welcoming. They let me stay a bit later to watch the World Cup with him one night, they were just so considerate.
"It took my dad a while, but he started to open up to the nurses, especially Donna. She was able to take the burden off us as a family to have the conversations about resuscitation and what my dad's final wishes were.
"I found it hard to have conversations like that with him – he was my best friend.
"Donna even came to my dad's funeral which was so lovely. We gave her a shout out for the wonderful care she provided."
Martin died in his home in January this year, the place he had chosen to be in his final moments.
In honour of his dad, Scott, a tattoo artist at Vivid Ink in Sutton Coldfield, is challenging himself to a 24-hour tattoo-athon at the start of June.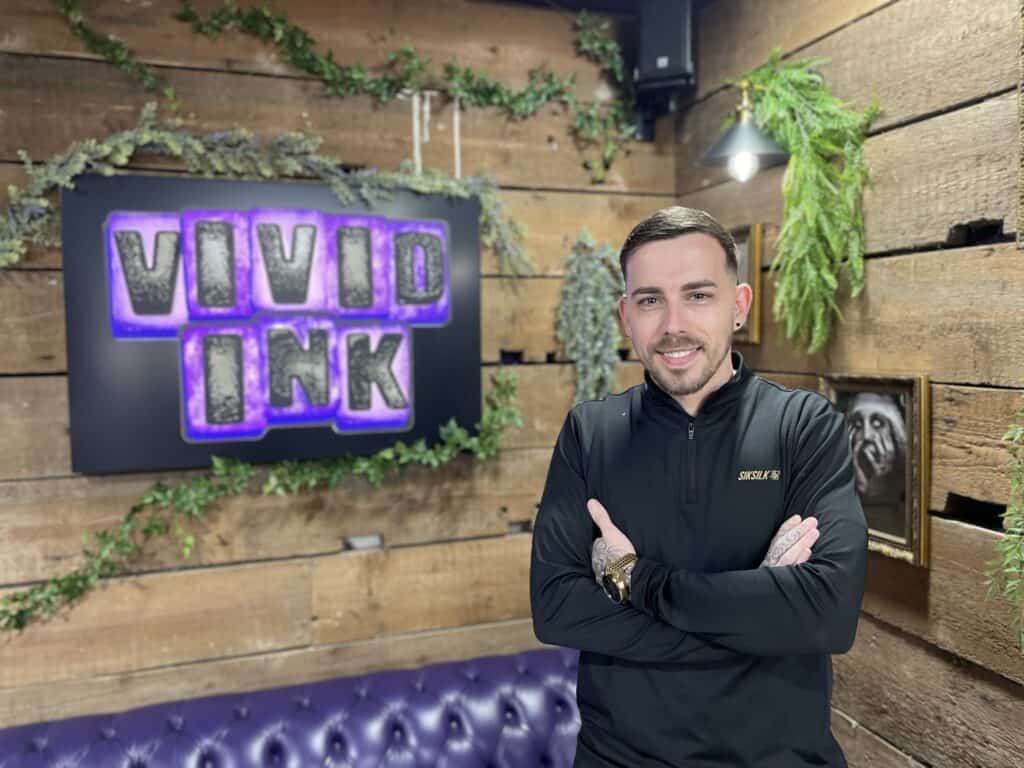 He has four clients booked in to go under the needle, all in the name of charity.
Scott explained: "I really want to keep his memory alive. That's what the fundraiser is about.
"I will have breaks in between but I've never done it for this long before.
"I set up a GoFundMe page with an initial target of £500 – I managed to raise that in 24 hours which was incredible. Now I've raised more than £1,100. I'm also donating all my earnings from the day too.
"The hospice will always have a big place in my heart. I could never have given the money I am raising to another charity, they deserve all of it."
We wish Scott the best of luck for his challenge and thank him for his dedication to our charity.