Preserving precious memories.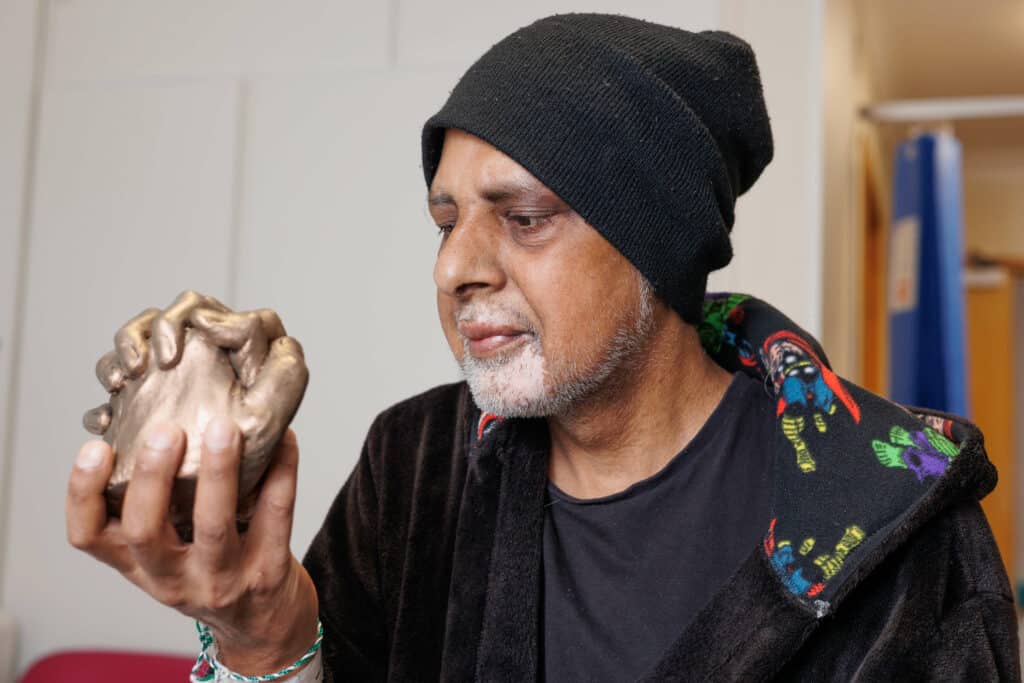 55-year-old Jags wanted something for his son, 17-year-old Cameron, to be able to treasure forever.
Jags, from Aston, is being supported by hospice teams in our Erdington Inpatient Unit.
When his son Cameron was able to visit him at the hospice, they both created this special, physical memory facilitated by trained hospice teams.
A hand cast can be a unique way to preserve a connection or relationship, resulting in something physical which can be treasured for years to come.
"I wanted to do something for Cameron to remember me by," Jags said. "It was done here at the hospice which was great."
Creating these treasured memories is just one of the ways we help make every moment matter.