As we head into the third wave of the Covid pandemic in the UK, here at Birmingham St Mary's Hospice, the protection of patients and families as well as staff and volunteers is still our number one priority.
The adaptations we brought in last year, to make all our Hospice services Covid safe, are now business as usual. Patients continue to receive round-the-clock care on our Inpatient Unit as well as critical nursing support in their own homes with staff following safety measures and wearing PPE. For non-urgent care, patients and their family members are receiving phone consultations and video calls with nurses, therapists and counsellors.
Day services, helping people live well with their illness, have moved online to become virtual sessions. We are working hard to ensure that people aren't missing out on the vital care and support in these continuing tough times.
On-site Covid testing for staff is underway at the Hospice and frontline staff are now receiving the vaccine through University Hospital Birmingham (UHB) vaccination programme. With these developments, we're able to safely see more patients and family members face-to-face, in clinics, or at home visits and counselling sessions.
Sadly, we are still having to restrict visitors to the Inpatient Unit, which is very tough for patients and their loved ones. However, doctors and nurses are doing their very best to keep patients and their loved ones connected by phone and video calls.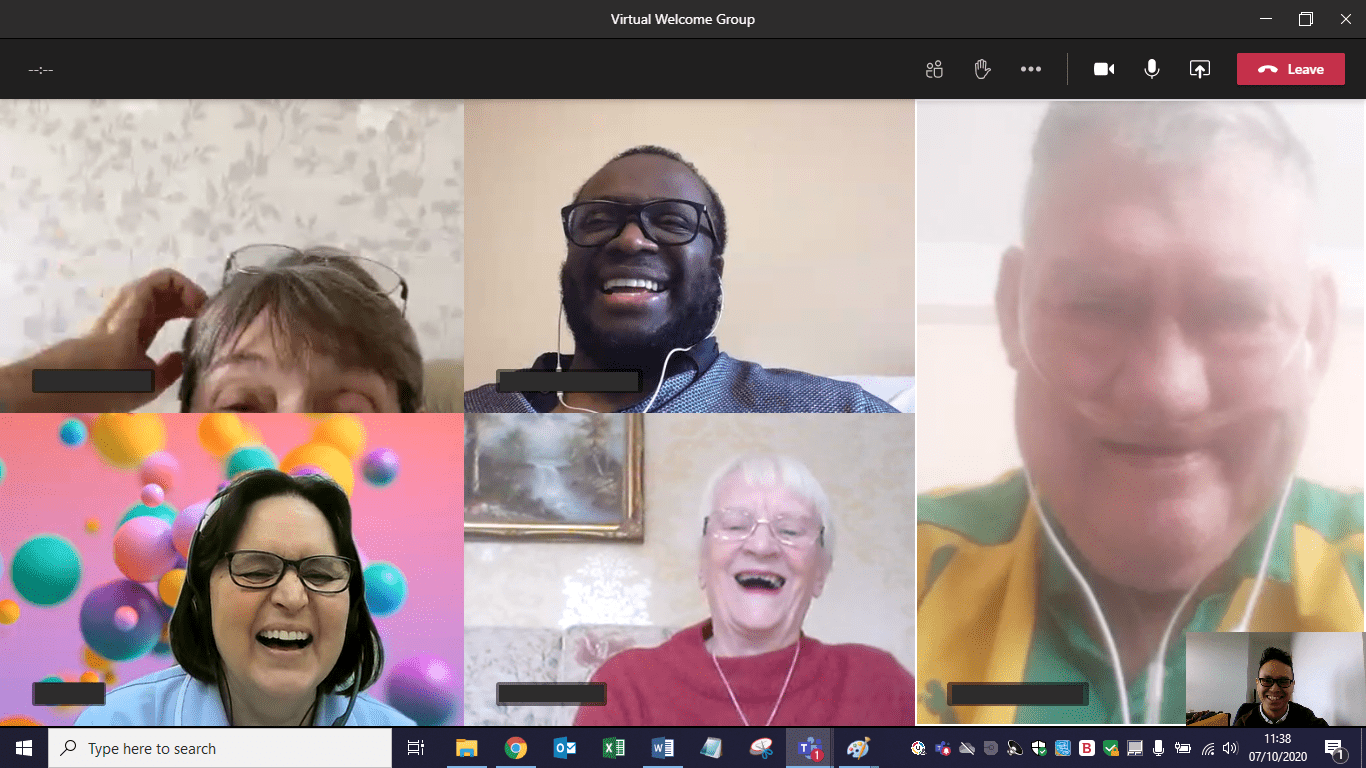 After making the difficult decision in March last year, to put day services on hold, we're delighted that these services are now back up and running in a new virtual format. The Day Hospice therapeutic programme, Welcome Group and Space to Breathe sessions are now all taking place as video calls. People have embraced the technology – with a bit of help – and say they are finding the sessions helpful and enjoyable.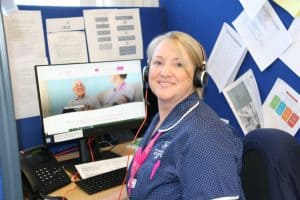 Specialist nurses from our team, continue to help give advice and support to patients and healthcare professionals though the new Hospices of Birmingham & Solihull (HoBS) telephone service. The team have taken hundreds of calls to date, carrying out rapid assessments of patient needs and making plans for their care.
As a teaching hospice, we're committed to sharing our expertise in palliative and end of care with other healthcare professionals. During the first wave we provided training to many local GPs, district nurses, care home staff and other professionals through online seminars. Demand for training is still high, so we're continuing to offer seminars on topics such as Breathlessness Management and Advance Care Planning.  We're proud to play our role in improving patient experience across the whole healthcare system.
To find out more about how we are working to keep people safe during this challenging time, please visit our 'Keeping you safe: information on Coronavirus (Covid-19)' page