Fran and Laurence were an inseparable pair. The two were never seen far apart since they met 36 years ago and opened their own restaurant, The Boathouse in Sutton Park.
When Fran was diagnosed with breast cancer in 2018, the couple never expected it. Laurence was 20 years Fran's senior, so when she found a lump on her arm which they thought was a jellyfish sting, it came as a shock to hear the word 'cancer'.
Fran was cared for both at home and in our Inpatient Unit (IPU) to help manage her pain and control her symptoms.
When Fran's health rapidly declined, it was her wish to remain at their home in Wylde Green with Laurence and their cat, Dottie. Laurence said the five days they had together at home before Fran died were full of precious memories, and it comforted him to know Fran was where she chose to be.
The hospice has continued to support Laurence with bereavement counselling, and he now attends our Stepping Stones Bereavement Group which helps people come to terms with grief and address their loss in a group setting.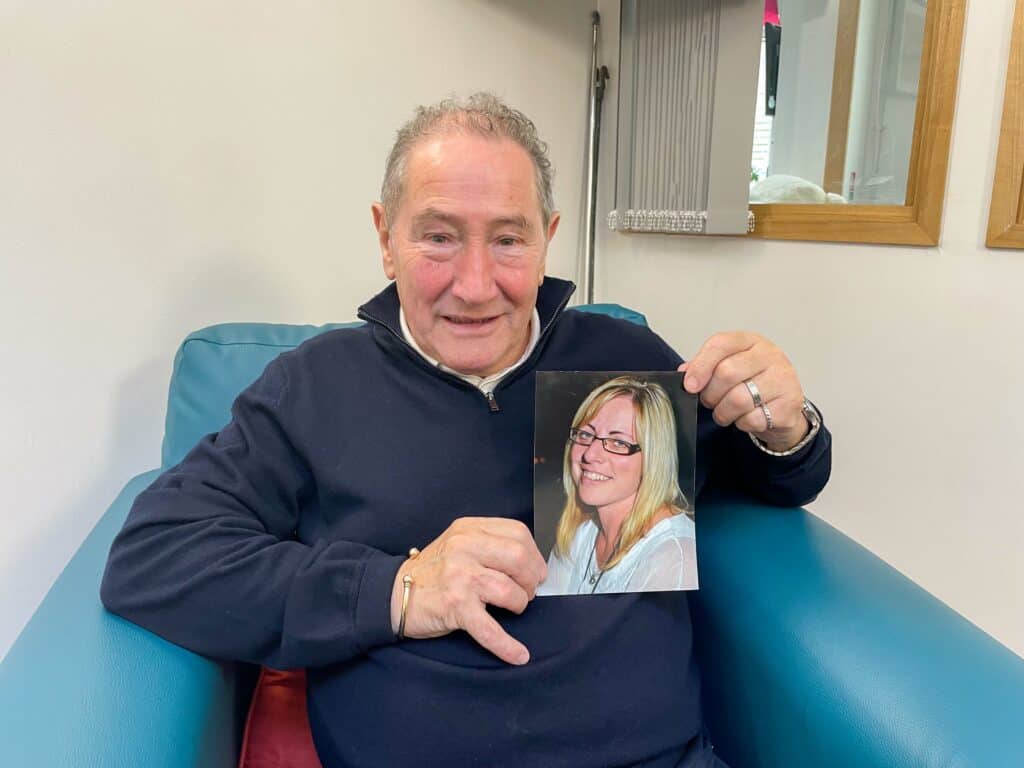 "People never saw us individually, it was always Fran and Laurence, together – no matter where we went it was always the two of us," he said.
"When you lose that person, you feel like you are the outsider, even though you have a lot of support from family and friends."
The pair met when Laurence was director of Bobby Brown's restaurants. The company were selling off restaurants and Laurence purchased the one in Sutton Park and turned it into The Boathouse, which he and Fran ran for 33 years.
After deciding to sell the restaurant back in 2018, the couple had gone to stay in their holiday home in Spain to enjoy some time in the sun.
Laurence explained: "One night Fran pointed out her arm as it had swollen. She had been stung by a jellyfish earlier, but it wasn't getting any better and the swelling was spreading.
"We came home to the UK and went to the doctors where they did an ultrasound. They didn't find anything the first time around, but then we were seen by a specialist doctor.
"He straight away noticed a problem. He spotted the growth which was breast cancer and it had also spread to her spine."
Fran was referred to Birmingham Hospice for pain management. Our specialist teams visited her at home to administer pain relief and complete regular check-ups.
"Everyone was brilliant, they all got on with Fran and we felt comfortable with them," Laurence said.
"They were never in a rush; nothing was too much hassle and they always answered our questions."
When her pain wasn't improving, Liz, one of our Clinical Nurse Specialists, invited Fran to stay at the hospice for a few days so doctors could help her.
"She was cared for in the IPU but we never expected her to become so poorly so quickly," Laurence said. "Fran really wanted to come home then. The hospice helped us get a hospital bed and we put it in the lounge, and I slept on the sofa.
"We had five days together at home in the end. I was holding her hand when she died.
"I was so pleased Fran was where she wanted to be, at home. Everyone from the hospice was fantastic in helping us. Having Fran at home meant I could be there with her, and we got that time together. It was comforting to me knowing Fran was where she wanted to be."
Fran died at 53 years old in October 2022.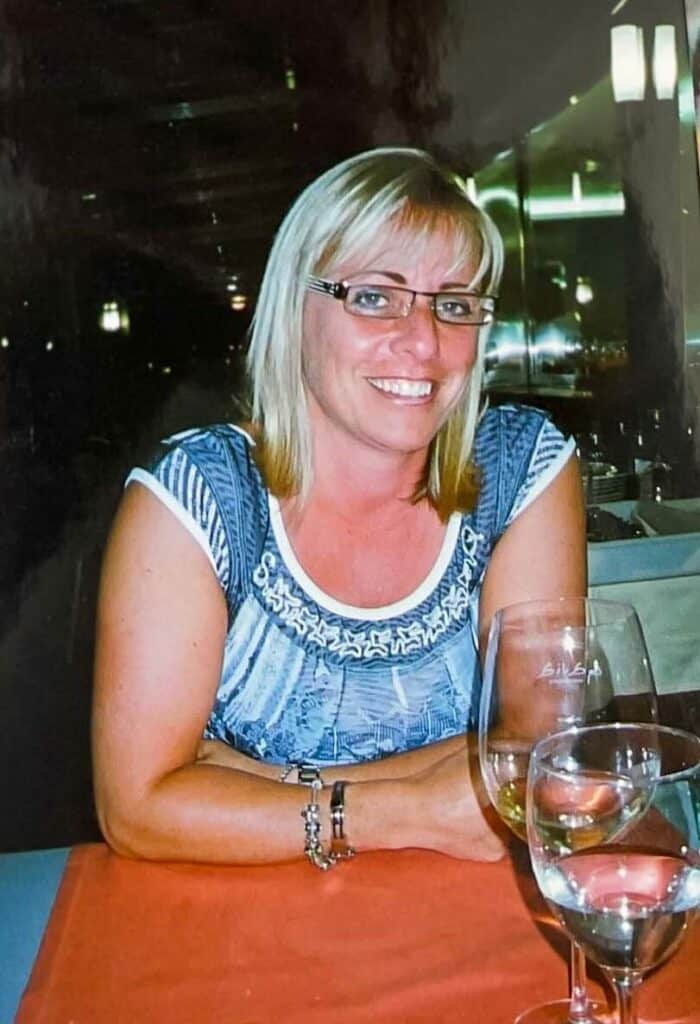 Laurence said he's since found support in many unexpected ways, including visiting the bereavement group, but also in the form of his cat, Dottie.
"I am a very sociable person, having run a restaurant I'm used to have people around me for chats, even if now it's just with my cat.
"After our last cat died, we said we couldn't have another, but Fran in her wisdom convinced me to get little Dottie. I later learned from friends she'd said it wasn't for her, but for me, to have company when she's gone."
The couple rescued their kitten, Dottie, before Fran died and since then, Dottie has become Laurence's shadow and a real support for him.
"When I feel down, I see her poking her little head round the door and it really cheers me up. Having her around makes me pull myself together a bit as well. She is the most affectionate cat and greets me at the door every day."
The Stepping Stones Bereavement Group has also helped Laurence feel less alone in his grief. Meeting every month, the group allows those who have lost a loved one connected to the hospice to speak about their own experiences, or just listen to and take comfort from others.
"My sister has moved up from London to be closer to me, and I have lots of friends here, but you don't want to feel like you're taking over their lives – that's why I love the group.
"I feel comfortable talking there, even if I get upset. It was so hard at the beginning after losing Fran, I still struggle now. We did everything together.
"The group gives you a boost because you see somebody who has progressed 12 months down the line but felt the same as you did at the start."
Speaking about Fran, Laurence said: "Fran had, in a very short life of only 53 years, packed hundreds of years' worth of adventures into that time.
"She was never miserable, loved her friends and knew everyone who came to the restaurant."
Her generous family and friends raised £2,000 for our hospice at her celebration of life and Fran herself even raised around £7,000 for the hospice with her 'Bra-B-Q' fundraisers which she organised with her closest friends.
We couldn't be more grateful to Laurence for sharing his story with us. Thank you for your support.