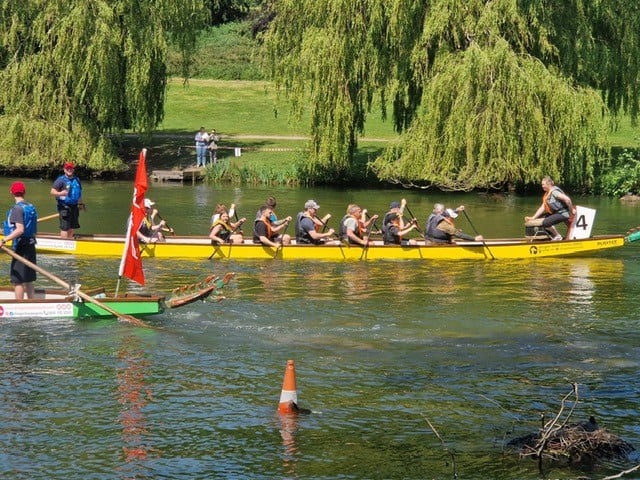 There are so many great ways to fundraise for Birmingham Hospice. Jamie Hawkswood and a team of his family, friends and colleagues took part in The Rotary Club of Wolverhampton's Dragon Boat Event on Sunday 21 May 2023, to raise vital funds for our hospice.
The Dragon Boat Race includes 16 boats with up to16 paddlers who race three times to achieve the fastest time. After three races, the top eight teams qualify and compete until there's a winner.
Jamie told us: "Our team was named 'Team GXO' after my place of work. It was a lovely warm sunny day, and as well as the teams and supporters, there were hundreds of people along the banks of the lakes spectating and cheering us all on.
"The final was amazing, there was a great atmosphere, and with all four boats racing and being so close to each other it made the whole thing more intense.  I had no idea where we had placed when we crossed the finish line. It was so close that all four boats finished within one second of each other.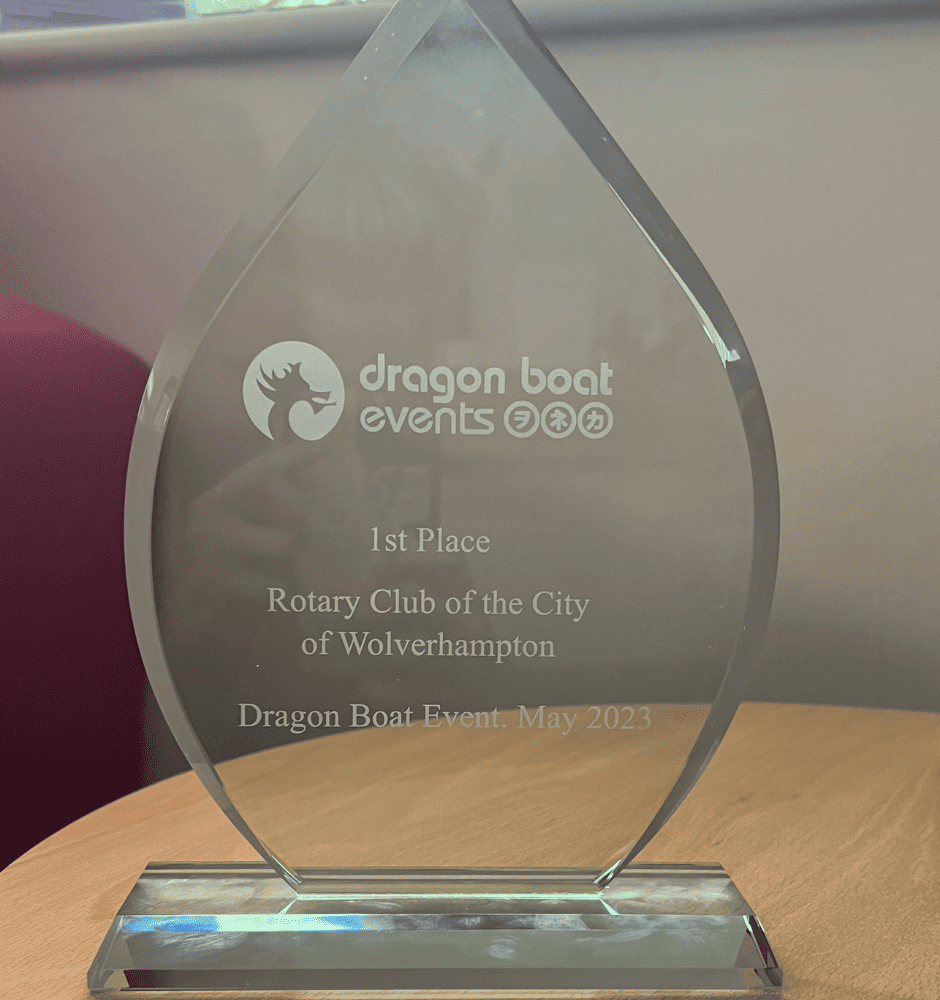 "We all waited together to hear the final results. As 4th place, then 3rd place were announced, we still hadn't heard our name called so the tension was building. When 2nd place was announced, and it wasn't us we realised we had somehow managed to win. That began some amazing celebrations amongst the team and our supporters.
"It was an amazing day. The event is set up to be a very social experience, with each team getting an area to set up a gazebo and, if they want, a BBQ. It's a fun, and unusual way to fund raise for the hospice.  We will definitely be back next year to try to defend our crown."
One of the younger paddlers Lila Vennell said: "It was a brilliant day; I still can't believe we won. It was nice to have fun at the same time as raising money for charity."
Gareth Hawkswood said: "I've done three or four fundraisers for the hospice now, and this event is my favourite. The unique event and great atmosphere are hard to beat. Add to that the fact you're helping to raise vital funds for the hospice…it's a no brainer."
Following this fantastic fundraiser, Jamie and the team donated a brilliant £425 to our hospice! We're so incredibly grateful for their ongoing support.