Birmingham Hospice has been busy working towards achieving level 2 in the Disability Confident scheme. This is a government led scheme which ultimately allows people with disabilities feel more confident applying for vacancies offered at the hospice, providing access to a wider talent pool.
Disability Confident Employers pave the way in changing attitudes towards disabilities and unconscious bias within the workplace by:
Improving the understanding of disabilities.
Removing any stigma and challenging attitudes towards disabilities.
Reducing the barriers disabled people and people with long-term health conditions face in the workplace.
Giving disabled people the opportunity to reach their potential at work.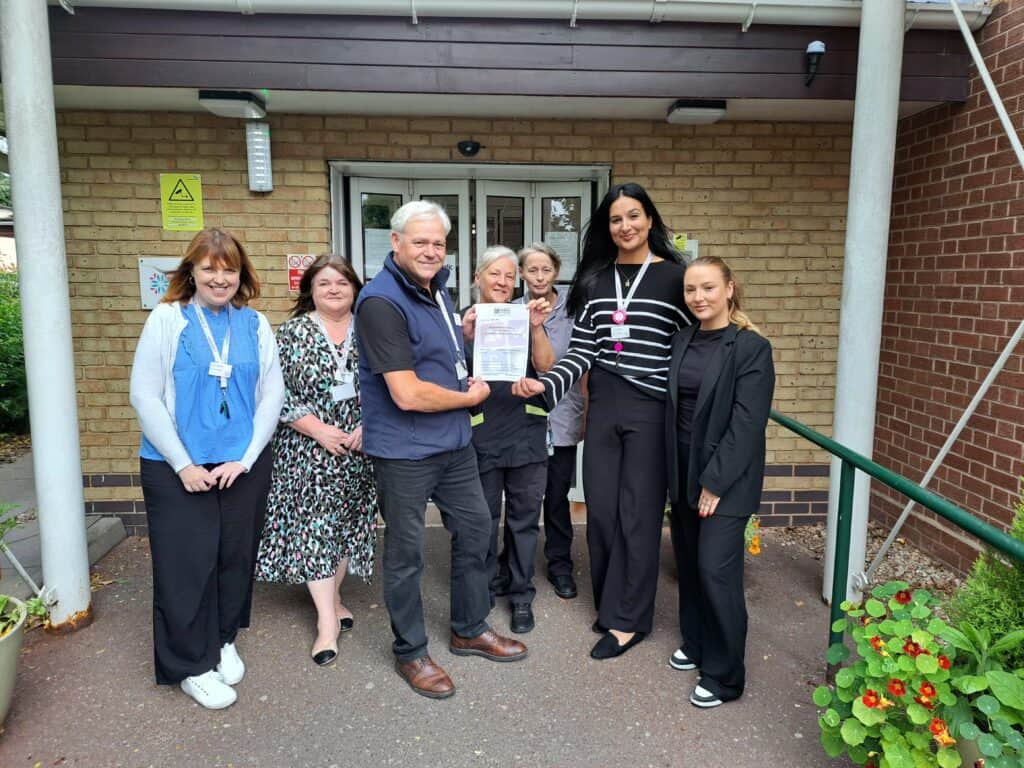 Raveena Bains, Equality, Diversity and Inclusion Business Partner, said: "Achieving the Disability Confident accreditation is something we are very proud of.
"The energy and commitment we have put into the last 12 months of equality, diversity and inclusion (EDI) projects has supported us greatly in achieving the level 2 award in this scheme.
"It is important to us to represent as many individuals as possible at the hospice, both internally and externally, to make it a truly inclusive place to work. We still have work to do, but we know we're on the right track. Gaining accreditation like this helps to enhance our vision and EDI journey.
"There are numerous benefits to gaining this award and in doing so, we will help to educate our people more surrounding disabilities. Benefits include an improved workplace culture and behaviours, collaborative working, having access to a wider talent pool, improved brand perception and a deeper awareness of our patients' diverse needs from a disability perspective."