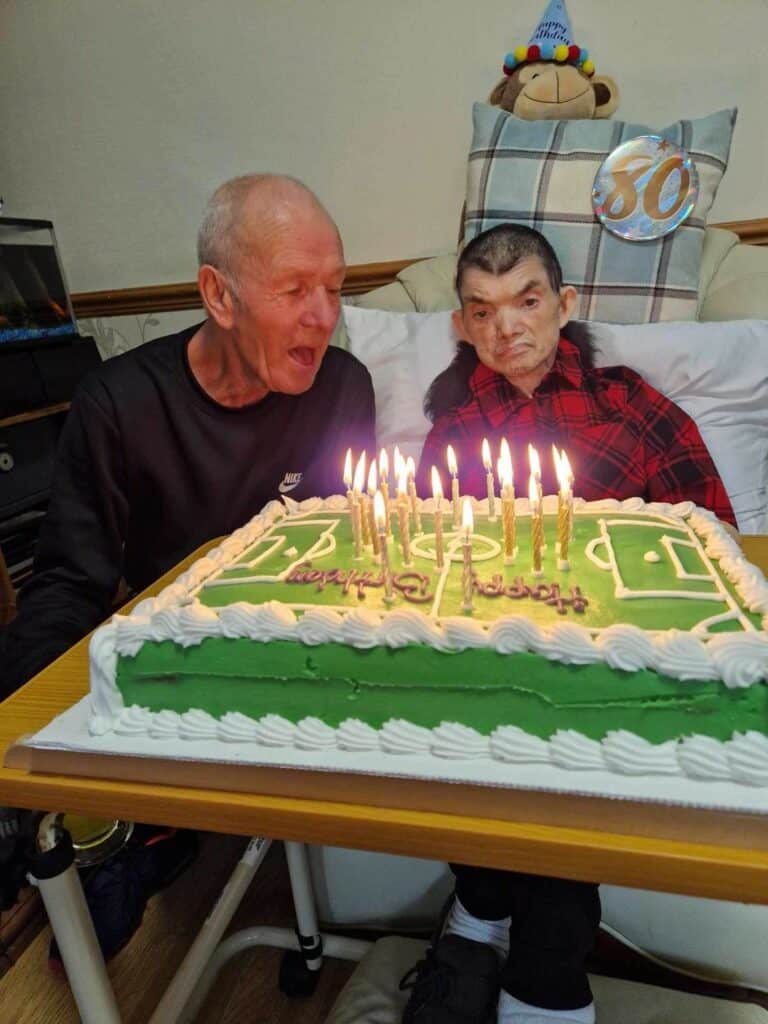 Brian celebrated his 80th birthday with his brother, Peter, and our Hospice at Home Team.
This delicious (and huge!) cake was enjoyed by the brothers, from Erdington, to mark Brian's birthday and celebrate it with the team who visit Brian three times a day to provide vital care and support at home.
Peter, 74, has cared for his brother for more than 35 years.
He said having the support of the hospice after Brian was diagnosed with cancer has been a huge help.
"I would be lost without them," Peter said. "They are all number 1's.
"I've been looking after Brian for 35 years, it's just the two of us so having them here for Brian's birthday was great, he really enjoyed it.
"I could not do without them, they are all angels."
Thank you for sharing these kind words Brian and Peter! Everyone at Birmingham Hospice hopes you had a wonderful birthday.