Festive periods can be particularly challenging when dealing with grief as memories of quality time with lost loved ones can resurface and be quite painful.
Our Children's Healing and Therapeutic Support (CHATS) Service recognise that these times can be difficult for families so they hosted a second A Little Time to Remember evening with an extra special festive feel.
Throughout the evening, the children created beautiful crafts in memory of their loved one who had died, including baubles, candle holders and canvas artwork.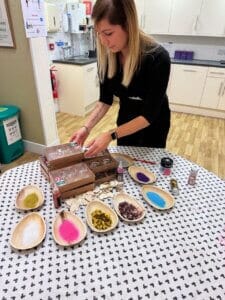 They displayed these along with photos of their special person for their parents/carers to see. The displays were truly amazing and lit with candles of remembrance. Also on display was the first Precious Patchwork blanket that the children receiving 1:1 and group support this year have contributed towards with messages of hope, comfort and pictures of loving memories.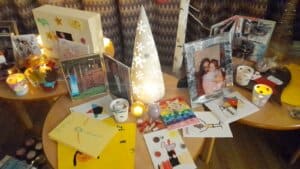 The adults who attended were able to spend time together in another room with the support of one of the Adult Counsellors, Sarah Guy. The parents/carers were able to share their journeys with one another in a relaxed atmosphere with refreshments.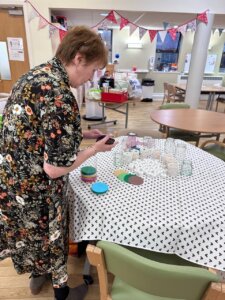 The adults then joined the children in the Day Hospice to see their creations, listen to some peaceful music and hear some heartfelt messages from the children about their memories. Each child was then able to leave the hospice with some festive gifts and toys thanks to many amazing donations that have been made to the CHATS Team.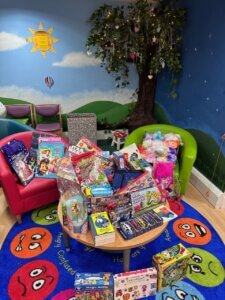 Mo Sasaru, from the CHATS Team, said: "Hosting events like A Little Time To Remember is so rewarding. It was lovely to see the children making new friends and feeling comfortable to share difficult memories because they felt connected with one another through their grief.
"Loneliness is a very challenging feeling after a loved one has died but these group events show that there are others going through a similar journey and that support is available for both children and adults."
Since opening up group support to children and families, this event has been the largest so far with a fantastic 35 children and adults who attended. The team have received some wonderful feedback and would like to thank everyone for joining them.