As we continue to celebrate the work of Birmingham St Mary's wonderful team of volunteers, retail assistant Becky Grimshaw explains more about her role volunteering at the Quinton charity shop to help raise much-needed funds for our care.
Can you tell us a bit about yourself and also your volunteer role?
I'm a mum of two, and live in Quinton, Birmingham. I have been volunteering at the Quinton St Mary's Hospice shop for two years and I do all sorts of things in the shop, from sorting donations, serving customers and designing shop window displays. I volunteer three times a week for four hours per day. I have also gained an NVQ in customer service during my time volunteering.
What made you want to volunteer with Birmingham St Mary's?
I think it's important to keep your mind active while looking for a job, volunteering also gives you excellent experience and references. There is also the benefit of giving things back to the community and my local charity, being a part of a team and making friends.
I also know of people who have been looked after by Hospice, so to be able to give something back feels good and the Hospice really appreciates it.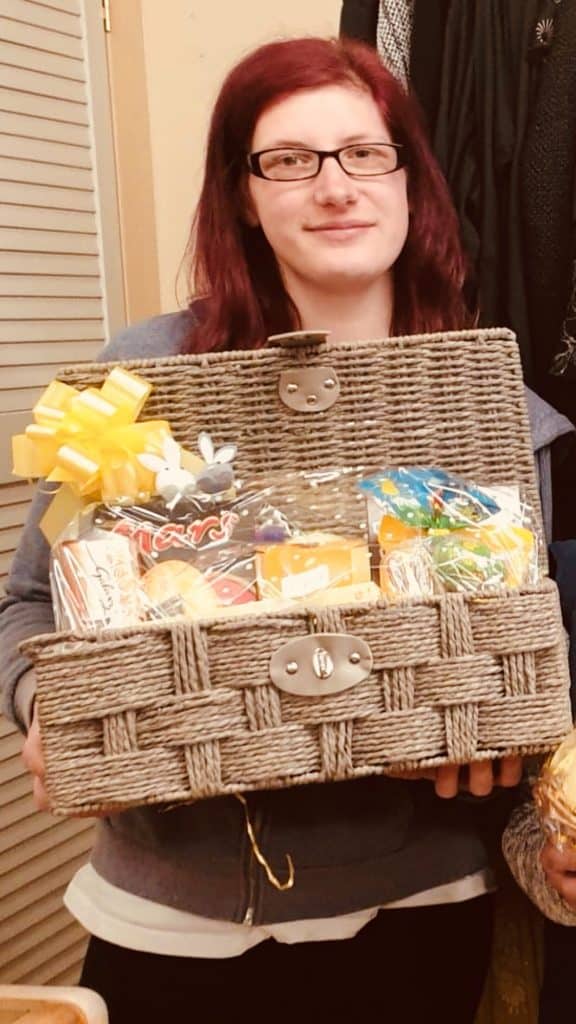 Tell us about what your day of volunteering involves.
I take my children to school and then go to the shop to open up. All of the volunteers have a catch-up and talk about what we have been up to recently. We sort through any donations that have come into us, then begin to price and put the new stock out onto the shop floor. Our regular customers come in to see us and browse the shop, they're all really happy that the shops have now reopened. Some of them come in just to see us and have a quick chat, it's really important for them as they may not see that many people. I also really missed coming into volunteer during lockdown, now I feel like I have a bit of sanity back!
What have you learnt during your time as a volunteer for Birmingham St Mary's?
That there is so much work that goes into running a charity shop. You can't just put any stock out, every item has to be sorted through before it goes out. Hours of work go into it, doing things like creating the window displays which I love doing.
What are your favourite things about volunteering?
Talking to people and making new friends. I love being a part of such a friendly and welcoming team. We are like a family. I have made friends for life thanks to volunteering. Throughout lockdown we kept each other going as we always check in with one another to see if everyone is doing ok or needs some help.
Describe your volunteering experience in three words.
Rewarding, experience and positive.
What would you say to anyone who is considering volunteering?
Come and join our friendly team, you will learn so much about retail, customer service and be welcomed. I really enjoy my time volunteering here and I'm always happy to go back.
Thank you Becky for your ongoing support and sharing your story with us. If you are interested in volunteering with Birmingham St Mary's find out more here.