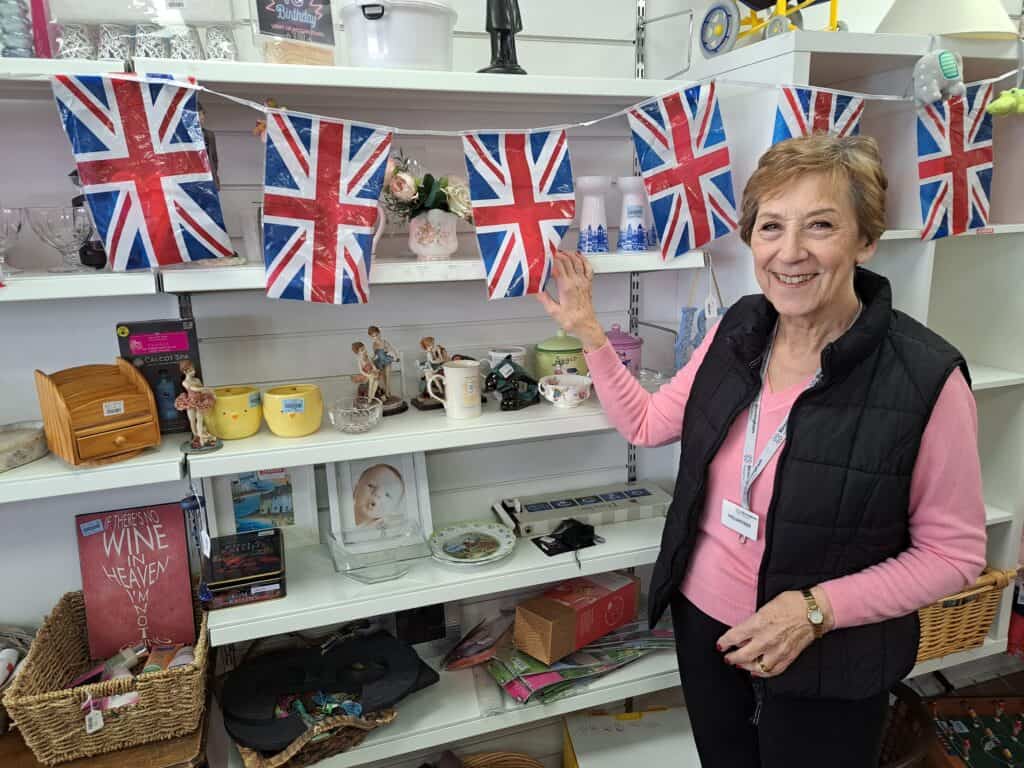 For some of our volunteers, spending time in our stores is a great way to build skills and experience to help them into the workplace, while for others, it is a chance to stay active after they leave full-time work.
Sue Bird has volunteered at our Bartley Green shop for 10 years, having started there shortly after her retirement, and says she enjoys the variety her role brings.
The shop is busy throughout the day, and there are a large number of regular customers who enjoy popping in for a chat as well as the chance to bag a bargain.
Sue said: "I'd retired, I'd got time on my hands, and I wanted to do something different. I'd always done office work until that point, and this is something a bit more social.
"A lot of people come in for a chat and you get to know them, and the kind of things they want. I actually keep a book for people who are looking for a certain item, or who buy things regularly, so we can look out for things when they come in."
The role has also given Sue chance to show her creative side, regularly updating the shop window displays, including one she designed recently for the coronation of King Charles III.
"I do all the windows, so after Easter it was the Coronation and then we'll have Father's Day, so there's always something we can focus on, and it can give another push to items we have in stock already.
"People know I do the displays, so they donate things like materials and craft items, and they all come in useful eventually."
Sue said the shop had a regular stream of items donated by local people, with ladies' clothes and toys among the biggest sellers. She also said items like books, CDs and DVDs were also always welcome, as it was possible to sell those online as well as in store.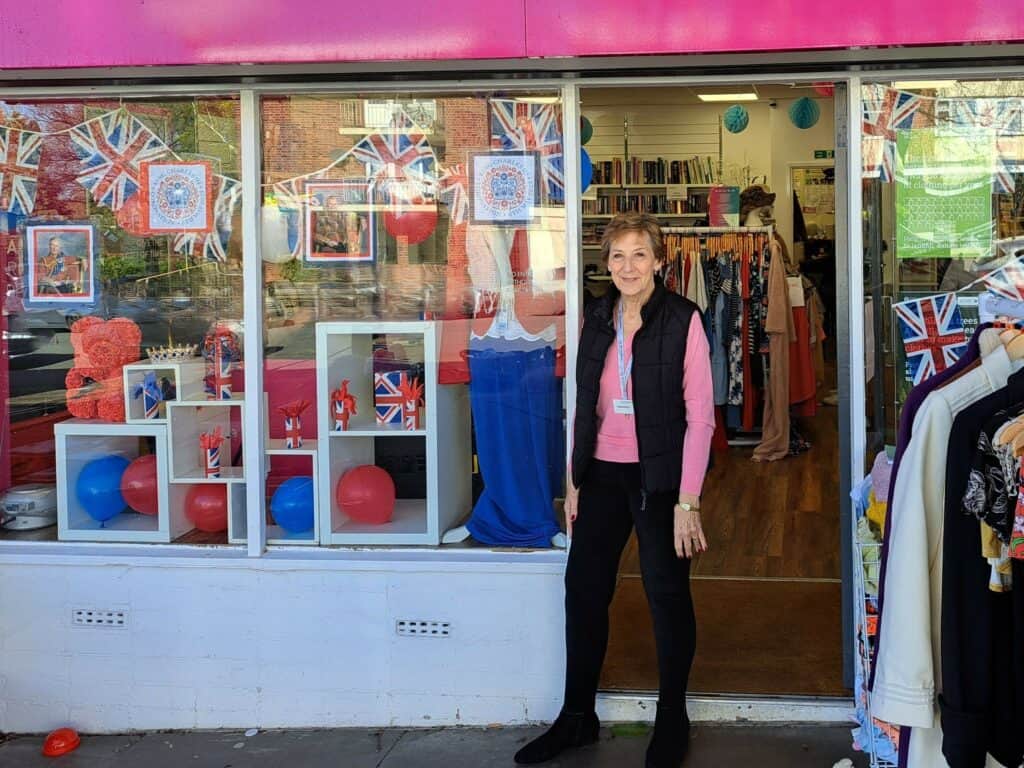 She said: "We probably make at least £50 a week from online sales of CDs, DVDs and the like. I remember once we had a big crate of very dusty CDs from a house clearance and they were all classical music – I thought those would never sell and we got about £100 for them, which was a real bonus."
And while volunteers are able to get involved in all areas of running the shop, they can choose to spend more time on what works for them.
Sue said: "As well as long-term volunteers like me, there are others who might only come for a short time and then move on, but everyone is made very welcome. We've had people who've perhaps been unemployed for a while, or are lacking in confidence, and the skills they build up here have helped them into work, which is great to see.
"If you're a bit creative like me, and you like doing displays, you've got free rein to get involved, but if you'd like to work behind the scenes a bit more, sorting items in the stockroom, or if you prefer working on the till, that's fine too – you can really shape your role as you want."
• Do you have some time to give, or would you like to gain new skills by volunteering at one of our stores? We're always interested to hear from new volunteers – please contact Joanne Howard, Retail Administration and Volunteer Manager, on joanne.howard@birminghamhospice.org.uk or 07788 385472.