For this Staff Spotlight we caught up with Jodie Herring to find out more about her role at The Hospice Charity Partnership and delve deeper into her passion for retail.
Hello Jodie! Would you tell us about your managerial role and what you are currently working on?
As a Relief Assistant Manager, if the manager of the shop is not there due to various circumstances, or they require a bit of help due to customer demand, I would be there to help them make the workday easier. My location is based in the shops on the south side of Birmingham. Starting this job has helped me in a lot of ways, in terms of helping me in my career and personally. Being a new starter, there are many things I can work on to make me a better manager, such as developing my customer service skills, learning the office side of the role, and generally gaining the experience I need to be a better manager.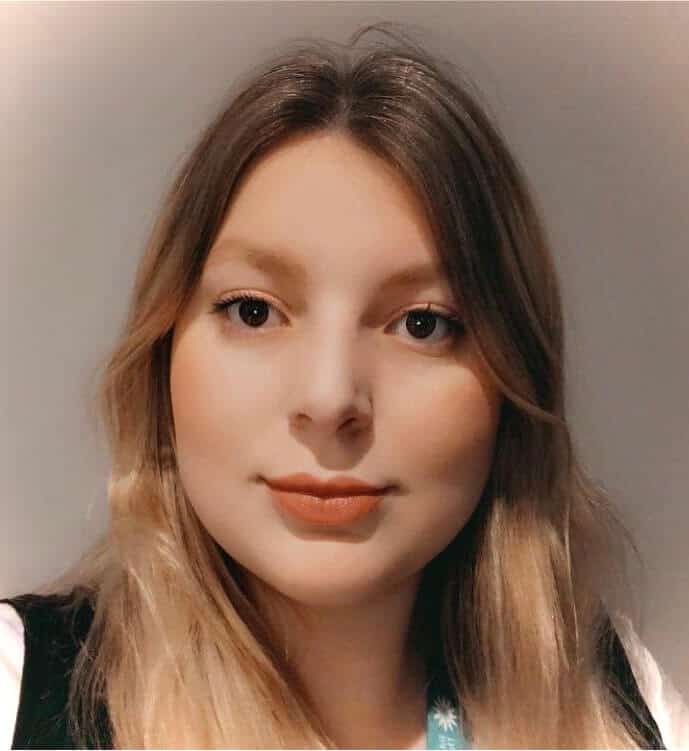 How long have you worked for our charity and what do you enjoy most about working here?
When I became a Relief Manager, I had already been with the hospice for six months due to the Kickstart Scheme. I have now been with the charity for nine months, which I have absolutely loved. I love working with amazing people who make me laugh and make my day enjoyable – which during the pandemic was certainly needed! Then you have the customers, both regular and new, who are some of the nicest people I have met. A mutual respect between the customer and I is something I really enjoy, because you can talk to them about their lives, or if there's something in the shop that they want to talk about and they want your opinion on it.
Chatting to customers makes my day that little bit more special, because while that may be the only interaction you have with them, that little chat for five minutes can cheer that person up."
You started out on a Kickstart Retail Placement; can you talk us through that?
My work coach at the Job Centre told me about the Kickstart Scheme and what it involves; it's a government scheme which helps young people aged 18-24 find a temporary job for 25 hours a week over six months to boost their experience and to create a reference for their next job. I was told about a Kickstart placement for a local charity who were hiring people to work in the shops, so I applied for the job and went through a typical routine such as sending a CV and going for an interview. I was accepted and got the job which I was happy about. I completed my Kickstart contract at my chosen shop with additional online training provided by the charity. When my contract finished, a job was posted for a Relief Assistant Manager and I applied.
Have you always worked in the charity sector?
While I have not worked in the charity sector before, I have been interested in how it works because people who don't work in it probably don't know how it works, with the stock transfers and targets you have to hit. So, when I joined, I was quite confused since I had no idea, but I actually do prefer this method of retail compared to how a normal shop works, since you can decide how much the items are going to be.
You can find something special in a donated bag that can be something very valuable to the next customer who buys it."
Which shop do you currently manage and are you working on anything exciting currently?
I am currently placed in Northfield but when I am more experienced, I am hoping to start going to other shops and building my experience and knowledge about the charity and the shops themselves. While we don't have anything big planned in the Northfield shop right now, we are looking to aim towards our targets for money raised and to meet our end of year targets and possibly exceed them – which I'm sure is what every manager wants to happen for their shop. One thing that we do look really forward to is decorating our window display according to what occasion it is. Because we can only do so much with what we have, we try our best to be imaginative and come up with some amazing displays that get positive feedback from customers or even passers-by.