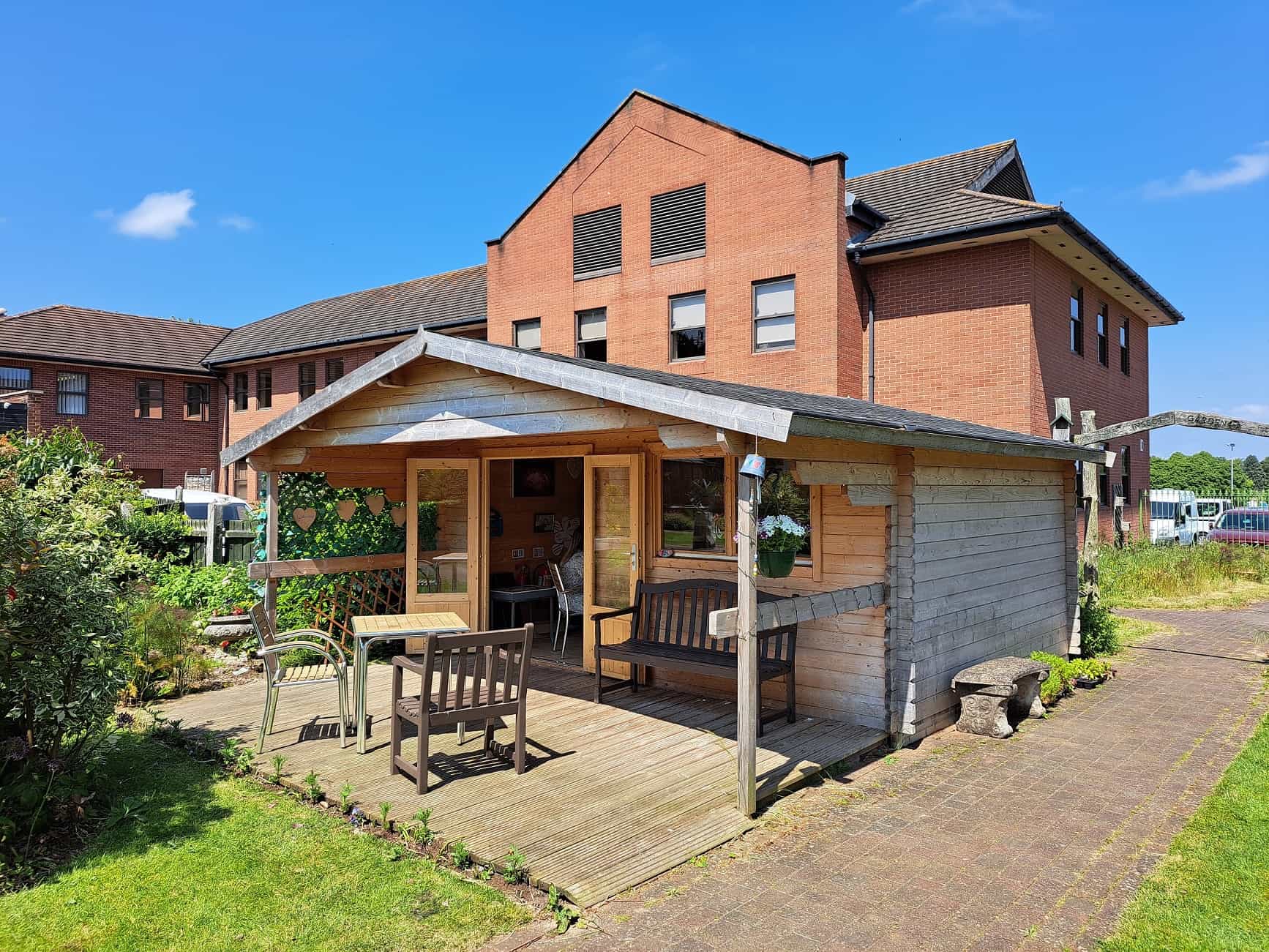 New social activity groups have been set up to help anyone connected with the hospice who may be feeling lonely or isolated, and would benefit from support and company through a shared interest or hobby.
The Shed was donated to the Selly Park site by a supporter, and has now been put to good use after being kitted out to serve as a base for groups based around reading, gardening, crafts and chat.
They are open to anyone being supported by the hospice in any way including patients, carers or family members.
Rebecca Pritchard, Assistant Care Coordinator, said: "We run some great activities at the Living Well Centre which are mostly for our patients, and this allows us to do something for those who look after them as well.
"For a long time, research has shown the negative impact of loneliness and isolation on a person's health and wellbeing. People can become isolated for a variety of reasons, such as getting older or weaker, not being able to do what they once could, leaving the workplace, the deaths of spouses and friends, or through disability or a life-limiting illness.
"Sometimes people don't necessarily need formal counselling but would benefit from having other people to talk to who know what they're going through.
"This could be over potting and gardening, a shared book club, or just a cup of tea or coffee with others."
Activities will be shaped by what members would like to see, but currently consist of:
Arts and crafts group – Every Tuesday 11am – 1pm.
Gardening group – Every Wednesday, 1.30 – 3.30pm.
Coffee and chat – Every Thursday, 11am – 1pm.
Book club – Last Friday of each month, 11am – 12noon.
Once the groups are up and running, it is hoped that similar activities can be set up at our Erdington site, but in the meantime, anyone based at Erdington is welcome to come to the groups at Selly Park if they can.
Patients and families can join groups themselves, or they can be referred by team members at the hospice. Please email rebecca.pritchard@birminghamhospice.org.uk for more information, to refer someone to a group, or if you are able to help with donations of items or time.