A photography exhibition commissioned by Birmingham Hospice and funded by Birmingham City Council, was carried out by Birmingham-born artist Ayesha Jones to help open up conversations around ageing and dying well among members of Birmingham's South Asian communities.
The hospice hosted a series of workshops which provided a space for members of the Erdington Asian Ladies Group to discuss issues of ageing and dying well, including funeral planning, places of care when you get older, what support systems are in place, and how to put your affairs in order.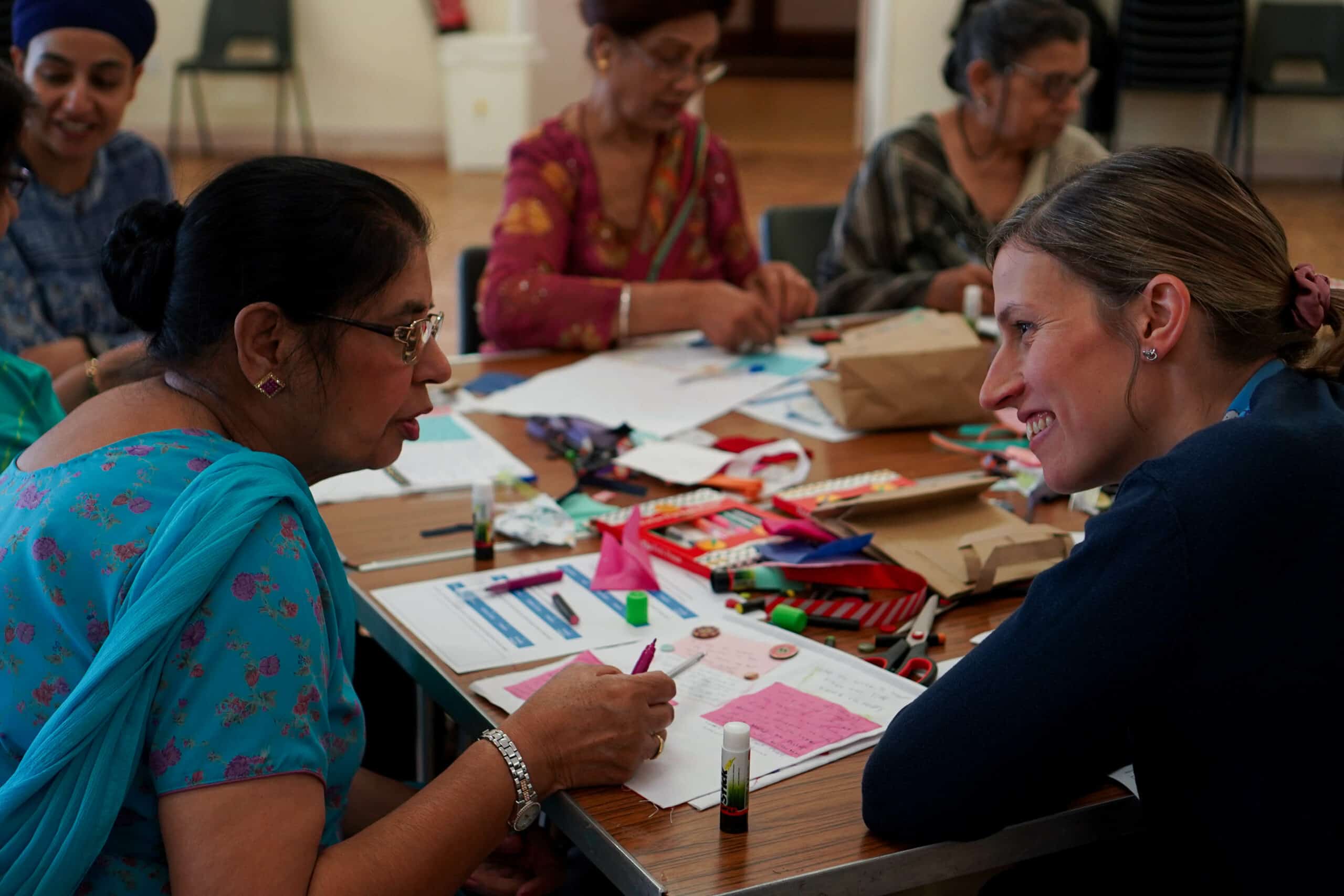 Following that, Ayesha worked with some of the participants on key themes raised around what dying and ageing well looks like and what was important to them. The end result was Leave A Light In My Room, documenting journeys of migration, motherhood and living with health issues, through photography and film, in a 'living room' setting.
It was organised as part of Ikon Gallery's fifth annual Migrant Festival, which celebrates Birmingham as a city of migration, sanctuary and refuge. Ayesha's work – alongside that of two other photographers – went on show at the gallery from 17-20 August. The festival also includes artists' talks, music events by Celebrating Sanctuary Birmingham and a family workshop.
The exhibition forms part of Birmingham City Council's Compassionate City project, which aims to normalise conversations around death, dying and loss.
Suzanne McArthur, Head of Community Development and Partnerships, said: "It's so important that people have conversations about their wishes at end of life with their loved ones and healthcare professionals. People need to be aware of the practical considerations, what choices they have and what support is available to them and their families to ensure they have a positive end of life experience.
"We wanted to use photography as catalyst to help the public to consider their own personal wishes and to start conversations about what ageing well and dying well would mean for them."