City professionals are being given the chance to put their boss behind bars this February – but it's all in the name of charity!
On Friday 21 February, Birmingham St Mary's Hospice will be locking up some of the city's biggest bosses, who will need to fundraise £500 for their freedom.
Known as 'Jail or Bail', managers will be sent to The Lock-Up at Steelhouse Lane – the very prison that once infamously housed the real Peaky Blinders.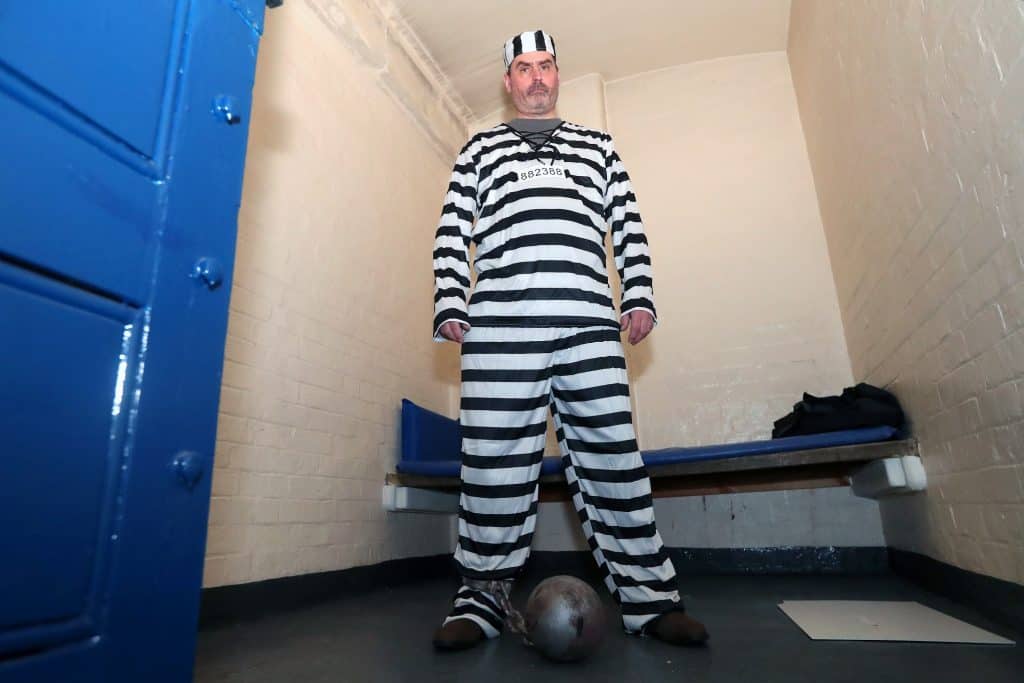 Managers will have their mug shot and fingerprints taken by Victorian prison officers, before relying on their business contacts, friends and family to reach their bail.
Charlotte Dowling, corporate and community fundraising manager at Birmingham St Mary's, said: "At some point or other, we'd all love to get payback on our bosses which is why we're encouraging employees from across the city to get their Jail or Bail nominations in!
"Once locked up, our corporate jailbirds will need to utilise their business contacts, friends and family to make sure they reach their £500 bail target, otherwise, they could be vulnerable for a forfeit which their staff will decide.
"Jail or Bail is a really fun way to get your own back on your manager's office crimes, as well as show your support for a fantastic local charity."
Last year, Jail or Bail raised over £22,000 for the Hospice, which provides vital care to local people and their loved ones who are living with life-limiting illness.
Charlotte added: "Every day, Birmingham St Mary's cares for and supports 500 people across Birmingham and Sandwell, providing care in people's homes, in the community and at the Hospice. All of our services are free of charge to everyone who uses them – including patients, their loved ones and carers – which is why we really do rely on generous donations from Birmingham's business community to keep our crucial services running."
It will cost £9 million to run Birmingham St Mary's services this year, 64 per cent of which must come from voluntary funding.
To find out more about Jail or Bail, visit here.