The wife of a Birmingham man who was cared for by the hospice in the last days of his life has paid tribute to the care he received from our team, and urged other people in similar situations not to hesitate before getting the help they need.
Diane Fisher's husband David received care at home from our Healthcare Assistants for the last 17 days of his life after his health deteriorated following a cancer diagnosis 18 months before. While he was initially reluctant to have people from the hospice coming into his home, once they did, it made a big difference to him and his family.
Diane said: "David was a real family man and that was always what was most important to him. He was a painter and decorator and retired at 65. He wasn't much of a one for holidays and was always happiest at home. He enjoyed pottering in the garden, going for a pint on Friday night, playing snooker with his mates.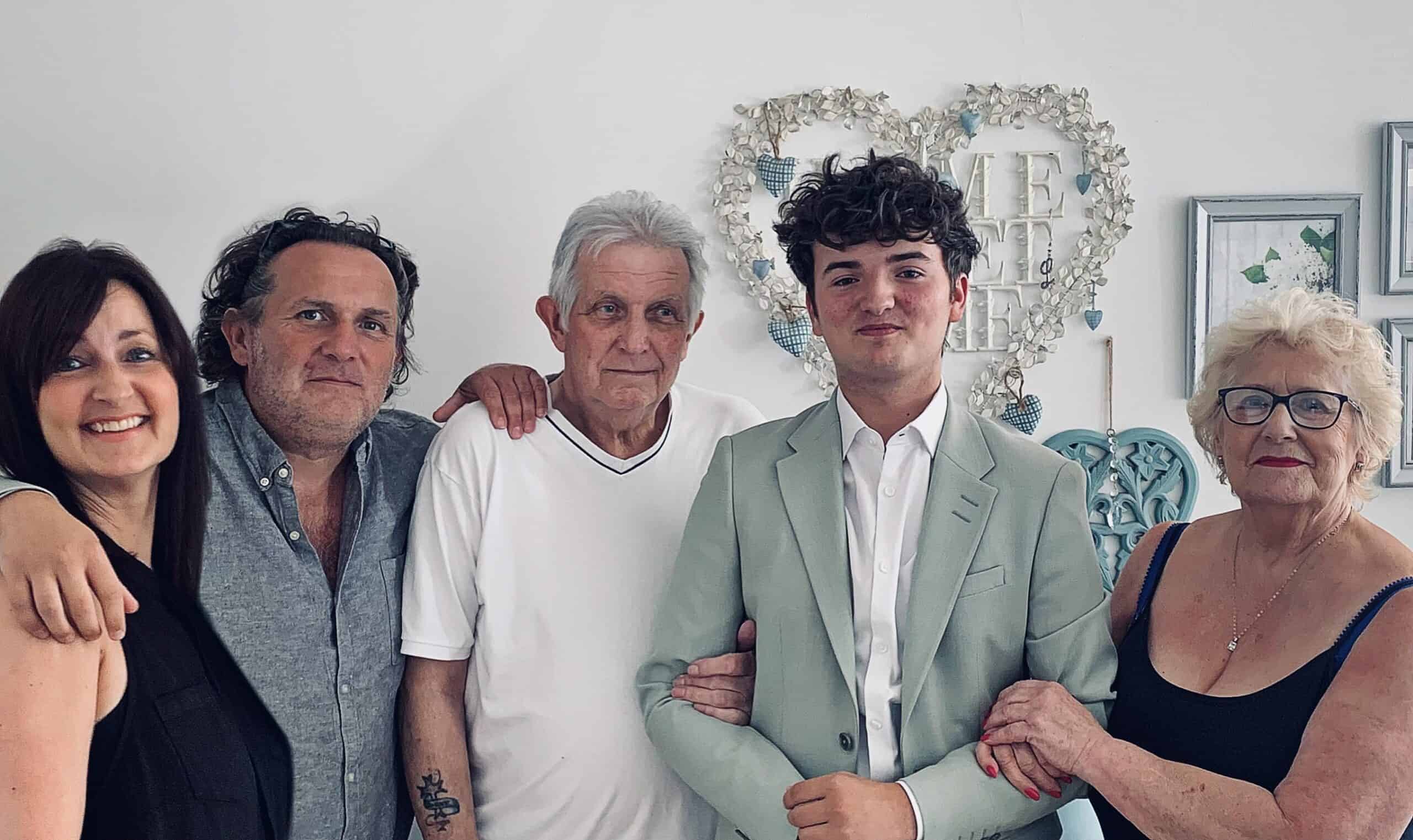 "He was like a lot of men I suspect and didn't pay much attention to his health. He had these tests he could do for bowel cancer and threw the first two away, and by the time we caught it, it was too late. He'd had no serious illness until he was 73, so you can't complain too much, but if he had done the tests sooner, it might have made a difference.
"In July 2021, he was diagnosed with bowel cancer, which spread to his liver and lungs. We were plodding along as best we could until he got some infections which meant he couldn't have the chemotherapy any more, and that's when things started to get a lot worse.
"He was in and out of hospital for the last six months of his life and then in December 2022, he was at home and had nurses coming in to give him intravenous antibiotics. I remember saying to them that I was worried how I would look after David once they stopped coming in, and I think it must have been them who first mentioned the hospice to me."
While the hospice explained to Diane and David how they would be able to help, he initially did not want people coming into his home to provide personal care, and it was his family who eventually convinced him that he needed that type of support.
Diane said: "When it was first mentioned to David, he didn't want to know, but as he got worse, it was getting harder and harder for me. He was a big man and it was difficult to lift him. We had our daughter, son-in-law and grandson living at home at the time and the worse thing about bowel cancer is, it takes your dignity away, and that's what he struggled with the most.
"Leone from the hospice came in and talked with David but didn't push him into anything. He had to go back into hospital for some blood transfusions and I wanted him to be helped by the hospice when he came back out, but again he wouldn't hear of it. After another difficult weekend, my son and daughter said to him that he had to do this for me, and he relented. The hospice then moved so quickly and came round the same afternoon to sort things out."
Despite David's reluctance, the Healthcare Assistants made a huge difference to his quality of life in his final days, as well as helping to take the pressure off his family, so they could enjoy their remaining time together with support in dealing with his medical and personal needs.
"They came in three times a day to help David and he changed completely just in that short time," Diane added. "He saw the carers as his friends by the end. I didn't know what to expect but they were absolutely wonderful and I couldn't have done it without them.
"I understand why some people might not be keen – we'd had some bad experiences with other people who'd come into the house to do with David's treatment, but the carers from the hospice couldn't have done any more for us. Someone said to me that they weren't just carers, they were like angels – and I can understand that. I would say to anyone, don't hesitate to get this help. They take all the stress off you and I could never praise them enough."