A training bursary has been set up in memory of Gordon Snelgrove, a much-loved trustee of John Taylor Hospice.
The £70,000 fund – founded thanks to a generous gift from former charity the League of Friends for John Taylor Hospice – will support staff from The Hospice Charity Partnership with training, learning and development.
The Gordon Snelgrove Bursary Fund is a special tribute to Mr Snelgrove, who was a familiar figure at John Taylor Hospice in Erdington. Former secretary of its League of Friends charity, Mr Snelgrove went on to join the hospice's Board of Trustees in later years. Following a year-long illness, he died from pancreatic cancer in March 2021.
The annual grant-giving fund set up in his memory is available to all staff working at Birmingham St Mary's and John Taylor Hospices, who in August 2021 combined to form The Hospice Charity Partnership.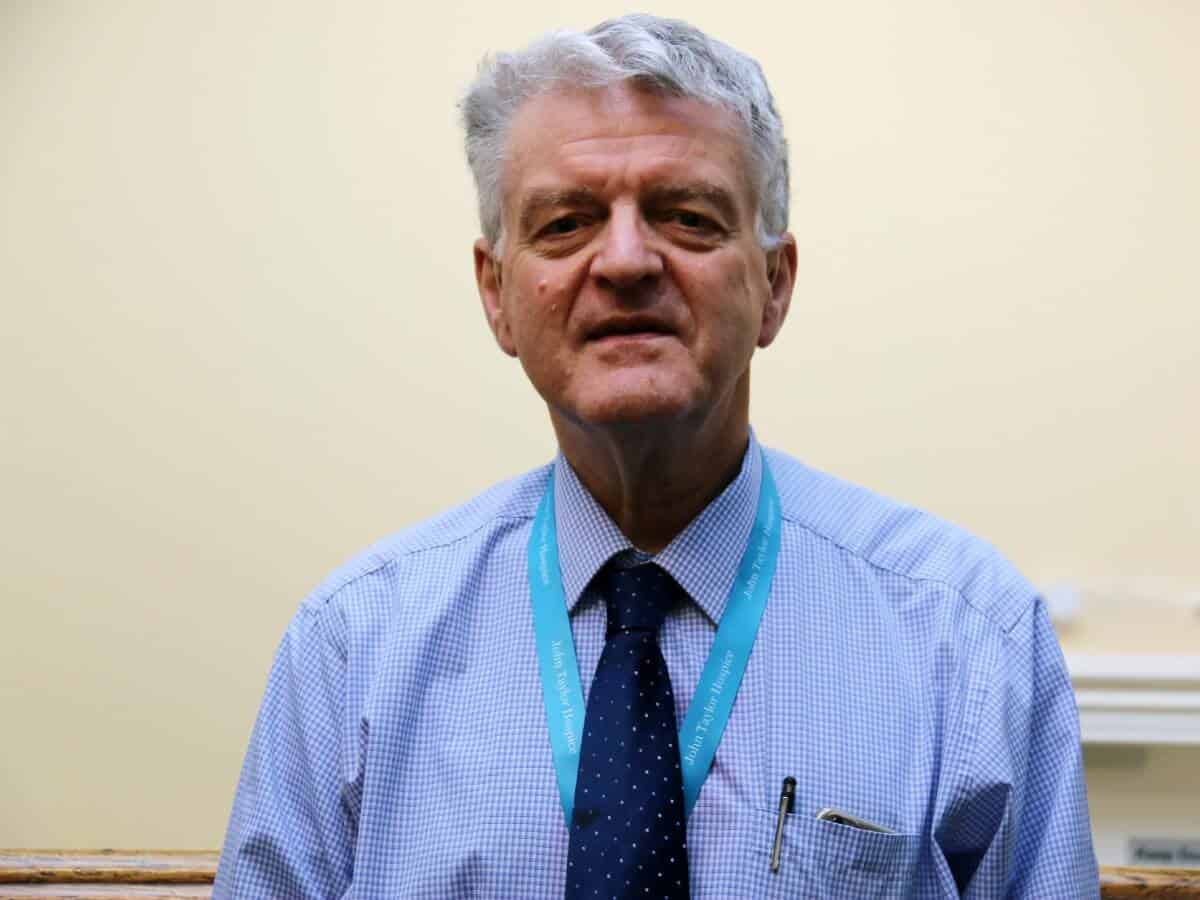 Michelle Stuteley, Director of People and Culture at The Hospice Charity Partnership, said: "We are all so grateful for Gordon's support as a Trustee over the years and for his commitment to our charity.
"The Gordon Snelgrove Bursary Fund will enable our people to continue learning and developing new skills, which in turn will mean the quality of our specialist care and support continues to be exceptional for our patients and their loved ones.
"Workforce development is key to providing outstanding person-centred palliative and end of life care for our patients, and this funding will help our teams reach even more people in our local communities across Birmingham and Sandwell.
"We must say a huge thank you to Gordon Snelgrove, and John Taylor Hospice's League of Friends, from all of us at The Hospice Charity Partnership."
Alongside his charity work, Mr Snelgrove was a volunteer constituency chauffeur for the late Birmingham Erdington MP Jack Dromey, and an active member of the local Labour Party for over 40 years.
Speaking about Gordon's legacy, Ray Woods, his close friend of more than 40 years, said: "Gordon was a familiar figure amongst the staff at John Taylor Hospice.
"His wish was to spend his last days at the hospice, and this he achieved with help from his friends at the charity – who also helped him in the last year to retain his independence and dignity.
"Together with the staff, they were all there for him at the end. He believed in giving to the community in so many ways – and not taking. He was a one-off and I give thanks that our paths converged so long ago."