Birmingham St Mary's and John Taylor Hospices are delighted to announce that the two charities have successfully merged together to form one Birmingham wide organisation.
From August 2nd the two charities are now a new single registered charity, The Hospice Charity Partnership.

The two Hospice sites and Inpatient Units are being preserved, as well as each hospice's individual identity.
Both Birmingham St Mary's and John Taylor Hospice will also continue to deliver the same services to patients and their families and there will be no changes to the quality of care offered.
Harry Turner, Chair of the Board of Trustees, said: "For both Boards the merger of Birmingham St Mary's and John Taylor Hospices marks a landmark moment for end of life care across Birmingham.

"Being able to make this a reality puts the two organisations in a strong position moving forward in the future.

"By working together, the two hospices can build on the current joint working arrangement and be better able to offer a seamless service to more patients across the north and the south of the city in a way that is both cost-effective and sustainable.

"I am looking forward to continuing to working with our amazing teams across both sites."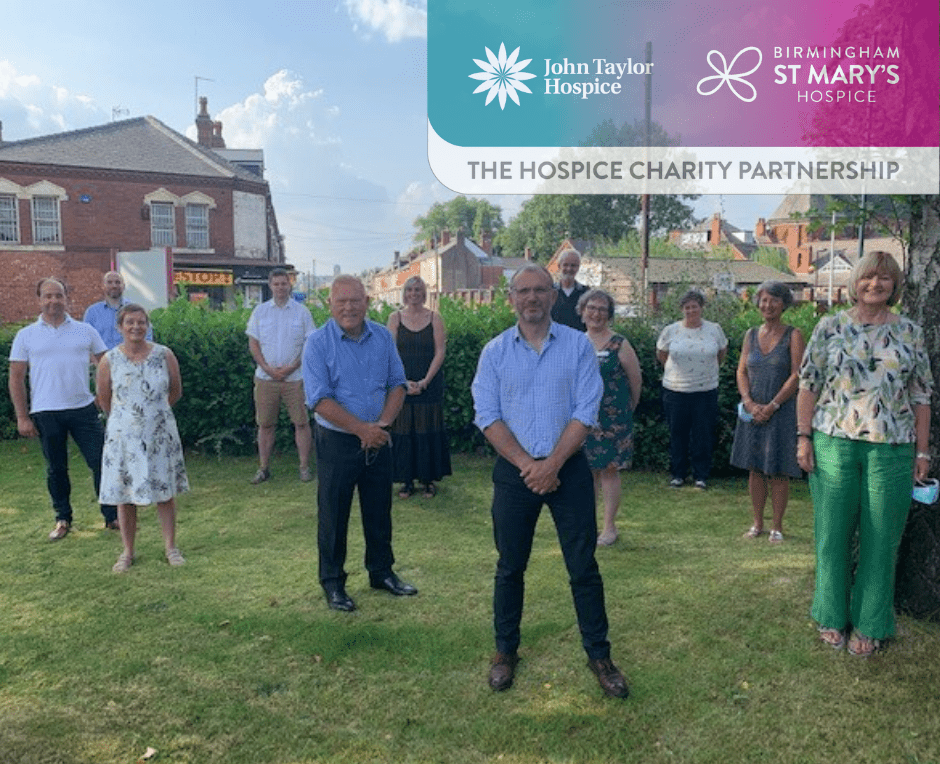 The impact of the COVID-19 pandemic lead to both hospices, together with other partners, launching a joint service to co-ordinate end of life care across the area to meet the increasing needs of patients.
This highlighted the importance of providing palliative care and the need to secure the future of both charities at such a turbulent time.
Simon Fuller, Chief Executive of The Hospice Charity Partnership, added: "This is a positive development for the city, and in the best interests of patients and their families across the region.

"The COVID-19 pandemic has increased the amount of people requiring care and will continue to do so.

"A single, integrated charity will be more able to meet the needs of patients, ensure we are financially resilient and a make us a stronger partner in the local healthcare system.

"Providing the best healthcare possible for our patients will always remain our top priority and by merging as one organisation it will allow more pennies in the pound to be spent directly on services for patients and families."