We're excited to announce that Birmingham Hospice has been shortlisted for Outstanding Charity of the Year at Birmingham's Asian Business Chamber of Commerce's (ABCC) annual awards!
The Outstanding Charity of The Year Award celebrates a local charity that has demonstrated exceptional vision and leadership as well as being a forward-thinking organisation that always has the future in mind.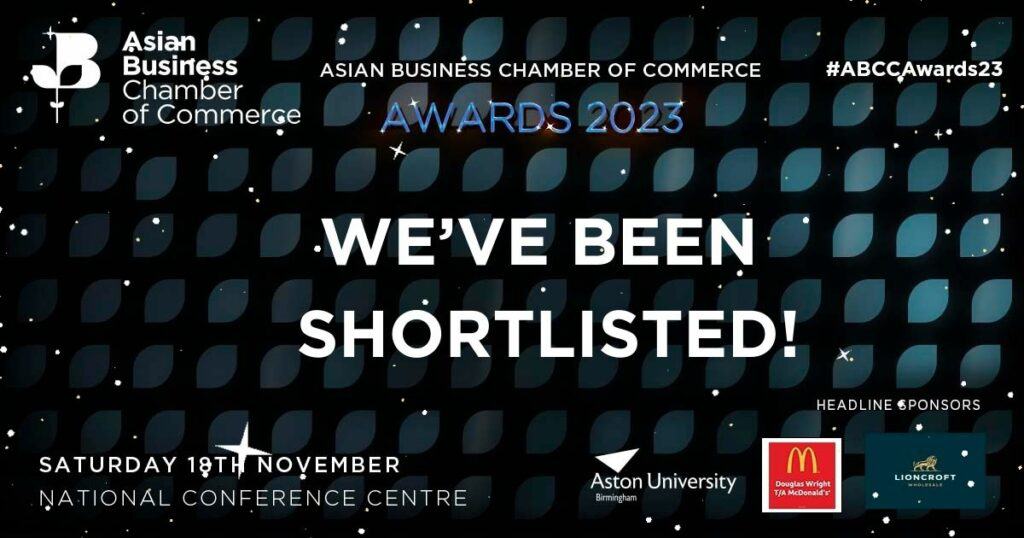 There are a nine awards up for grabs, with the winners from each category being nominated for the Overall Business of the Year award.
The shortlist judging panel was chaired by Raj Kandola, Director of External Affairs at the Greater Birmingham Chambers of Commerce (GBCC).
Other panellists include Mark Smith, executive director of business engagement at Aston University, Professor Martin Levermore MBE DL, CEO of Medical Devices Technology International Ltd (MDTi), management consultant Mashkura Begum and managing director of MSDUK Reshma Sheikh.
This is an incredibly exciting time for our charity and we want to say a big thank you to our colleagues, volunteers and supporters for everything they do; together, we're making every moment matter.
The awards ceremony is set to take place on Saturday 18th November at The National Conference Centre in Solihull. Please keep everything crossed for us!