End to End Challenge
In teams, take on the Land's End to John o' Groats virtual challenge – a total distance of 874 miles!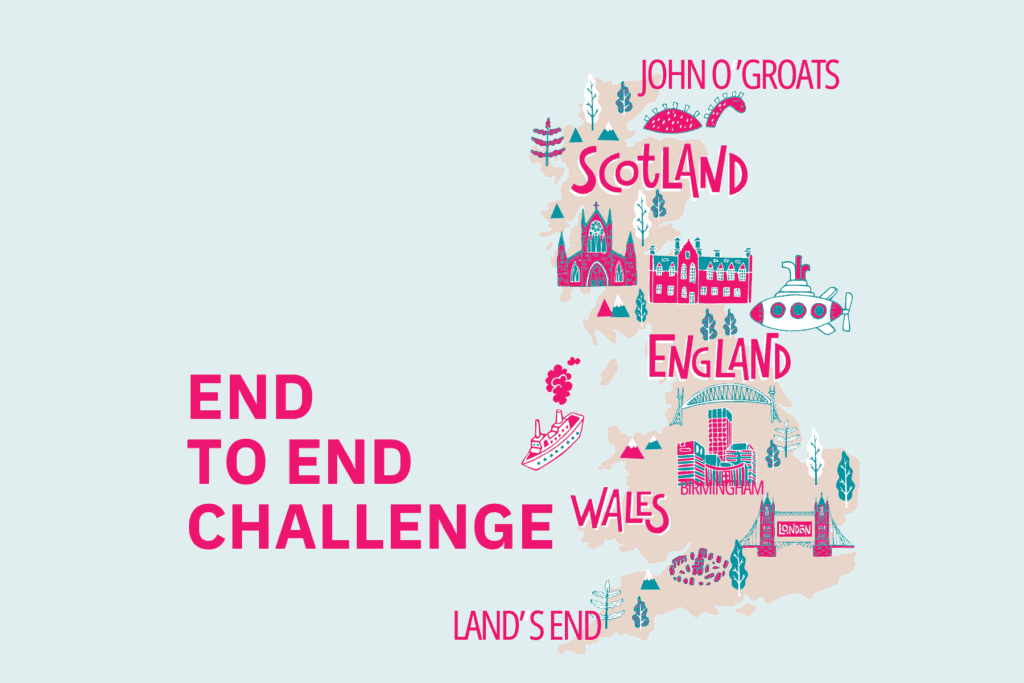 Enjoy the lead up to Summer by getting involved in an 874-mile (virtual) journey, from the bottom of the UK (Land's End) to the very top (John o'Groats).
As a school, college, university, or group, you will complete the distance by running, cycling, swimming, rowing, or by your preferred activity. It is an opportunity to be healthy and active, while working as a team.
The event can be completed at any point between Monday 1 July 2024 and Friday 12 July 2024. All distances and funds raised are tracked and recorded, so that teams can compete to be at the top of the leader board. Have you got what it takes to go the distance for Birmingham Hospice?
Take part in three simple steps:
Sign up today to register for the challenge (your fundraising page will automatically be set-up)
Plan how and when you will complete your miles, sharing this with family and friends
Complete your miles, logging all details on your fundraising page
By raising £53, you can pay for a bereavement support session, to help a family member cope with the loss of a loved one.