Join our team
Closing Date: 25 November 2023
Location: Selly Park and Erdington
Hours: Bank
Salary:Corporate Band H, £11.46 per hour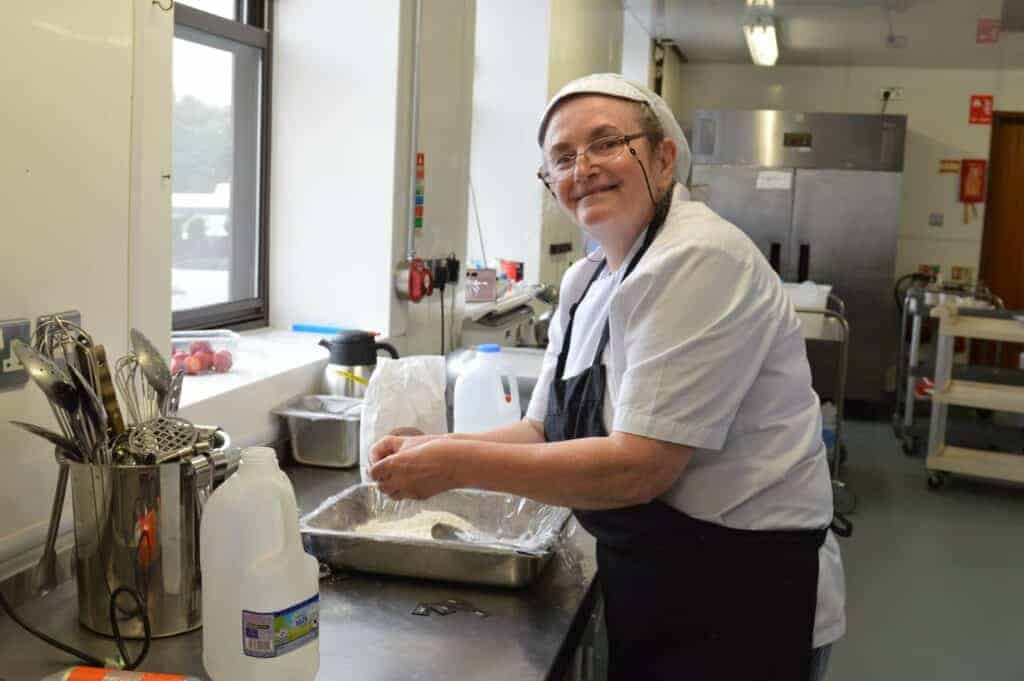 Birmingham Hospice is looking for experienced cooks to join its bank of staff, within the Catering Team at either of our sites.
As a Bank Cook, you will be responsible for preparing, cooking and serving meals to our hospice users, including patients, staff, volunteers and visitors.  You will supervise kitchen staff and ensure that food is prepared to the highest of standards, presented well and produced in accordance with all food hygiene and food safety guidelines.  You will monitor stock levels and ensure that food is stored, used, and disposed of appropriately in accordance with legislative and hospice guidance and policies.
About you:
You will possess a Level 3 (or higher) qualification in Professional Cookery or similar, as well has having valid CIEH Level 2 in Food Safety.
You will have experience of working in a professional kitchen setting, and possess a good working knowledge and understanding of special dietary requirements.
You will be an effective communicator with excellent communication skills.
If this sounds like the role for you then we'd love to receive your application.
To have a chat about this opportunity, then please contact our Catering Manager; steve.barfield@birminghamhospice.org.uk
You can download the Job Description/Person Specification, an application form and equal opportunities monitoring form by clicking on the links below.  CV's will be accepted.  Please return completed forms/CV to askhr@birminghamhospice.org.uk
Bank Cook Job Description and Person Specification
Equality and Diversity Monitoring Form
Birmingham Hospice supports vaccination uptake as this remains the best line of defence against COVID-19.
Key benefits
Free onsite parking.
Free tea, coffee and toast.
We're happy to talk about flexible working, including those with caring responsibilities – while we can't accommodate every flexible working request, we'll try to find a practical solution.
Birmingham Hospice is committed to colleague development as an ongoing professional requirement and consider this a priority.
For individuals joining the charity from the NHS or another hospice, the employee's continuous previous service with any NHS employer is recognised in respect of pension provision and annual leave.
A supportive work environment, with a focus on your mental health and wellbeing.
Free emotional, health and financial support.
"Every day we are trying to make a difference and make it special"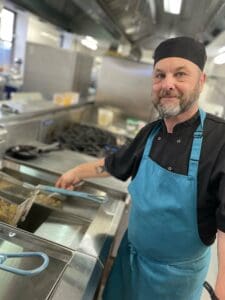 Steve Barfield, Chef Catering Manager, has been part of our charity for 12 years.
During that time, Steve and his wonderful catering colleagues have worked their fair share of Christmases.
When asked why Steve loves the opportunity to make patients' Christmases so special, he said: "The look on people's faces when you bring the food out is amazing. It's not just for the patients but their relatives, friends even grandchildren maybe. It's such a special day."
Equality, Diversity and Inclusion
The hospice is committed to developing a dynamic and diverse workforce, representative of the communities it serves. We ask you, therefore, to complete the Equal Opportunities monitoring form to help us in this aim.
We value each person as an individual – whether they are colleagues, patients, family members, carers or supporters, every person matters. We embrace diversity of culture, background and environment knowing it enriches our workplace and our relationships with our local communities. We are committed to building a culture of inclusion and belonging. We would love to hear from you, about what makes you uniquely you and how this opportunity will support you to succeed.
Our Values
Our values are at the heart of everything we do as we continue in our mission to enable more people from all communities to access the care of their choice at the end of life.
Kindness
Togetherness
Positivity
Openness
Respect
Innovation